New England Patriots Weathered the Storm Well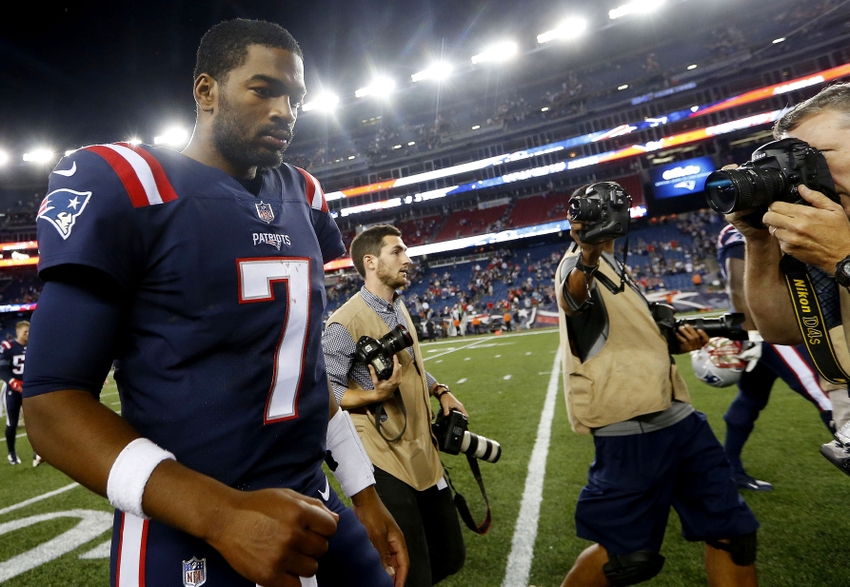 The New England Patriots had a big storm of injuries and suspensions the would have crippled most NFL teams. But they aren't just any NFL team and are 3-0 with nine days to rest until Week 4.
We all know what a genius New England Patriots head coach Bill Belichick but my goodness! It seems like there's no such thing as a problem he can solve these days. But he has his team at 3-0 without three of his main men and then some.
QB Tom Brady and DE Rob Ninkovich are serving four-games suspensions. And TE Rob Gronkowski got his first taste of the 2016 season briefly Thursday night due to an injury. Belichick had a long time to prepare for the suspensions and Gronkowksi's injury.
But after backup Jimmy Garoppolo went 2-0, he went down and Belichick turned to rookie Jacoby Brissett. And the Patriots had no problems with the Houston Texans, blowing them out 27-0. Now, there's a little more trouble as Brissett has sprained his right thumb.
The Patriots claim the injury is "not serious" but he could have issues with ball-handling and throwing. So there's a possibility that Brissett doesn't play in their Week 4 game in nine days. But still, there's no reason for Patriots fans to worry.
With all those guys not available to play, 2-2 was a good outcome for this team. But the team can lose in Week four and still end up better at 3-1 without Brady, Ninkovich and Gronkowski. So as Gronkowski eases his way back with the return of Ninkovich and Brady, the team will be scary from Week 5 on.
So the Patriots have weathered this storm very well!
The Pittsburgh Steelers are the only team I can see them having trouble with in the playoffs now!
More from With the First Pick
This article originally appeared on