Tom Brady isn't the only NFL QB to whine at refs — we have proof
The New York tabloids are always good for a laugh.
A couple of them ran with a story where a couple Denver Broncos players called New England Patriots QB Tom Brady a "crybaby" because it appears he's always whining to the referees to get a call. So, it led to offerings like this from the New York Daily News:
An early look at tomorrow's sports back page: CRYBRADY https://t.co/gvOq7zSYXm pic.twitter.com/iHSxsAWbF9

— New York Daily News (@NYDailyNews) January 20, 2016
OK, that's pretty funny. And maybe it's accurate. Tom Brady is a crybaby! Tom CryBrady, amirite? It's disgusting! Why can't he be more like:
1. "Lionheart" Alex Smith?
2. Philip "The Gladiator" Rivers?
3. Ben "But Don't Break" Roethlisberger?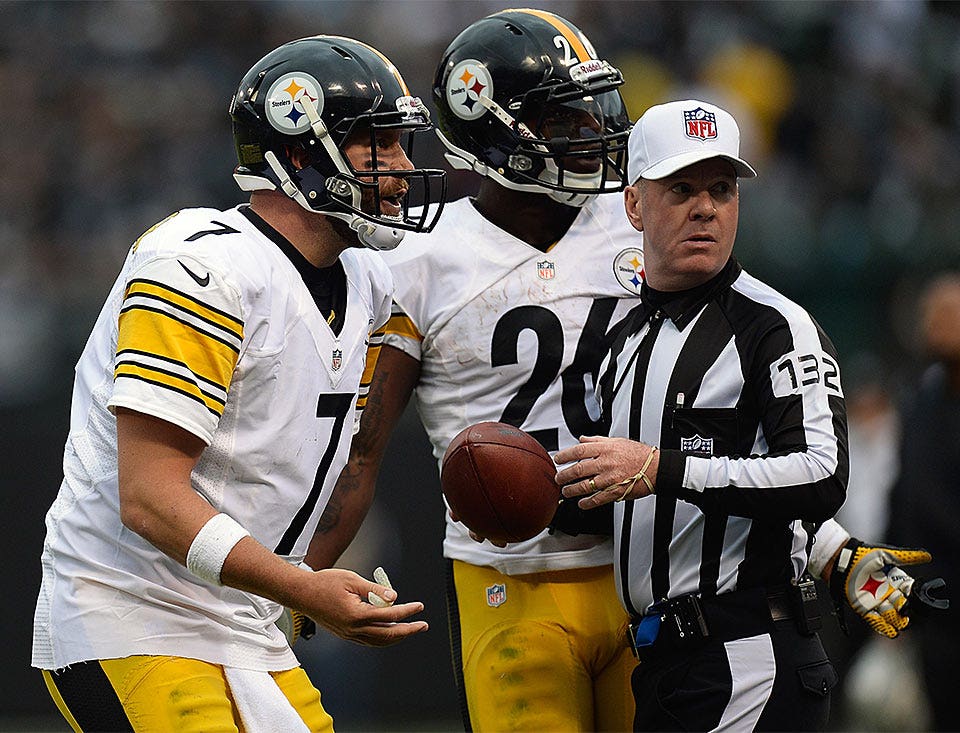 4. Smokin' Jay Cutler?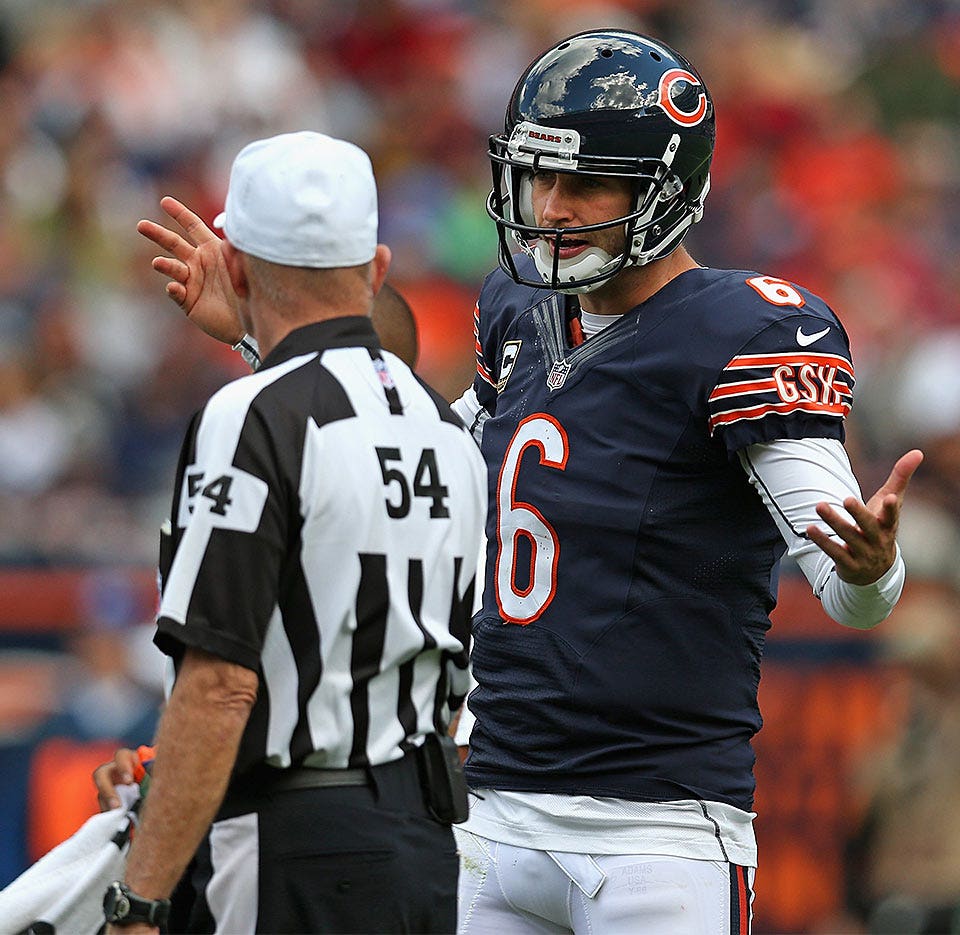 5. Sam "Bam" Bradford?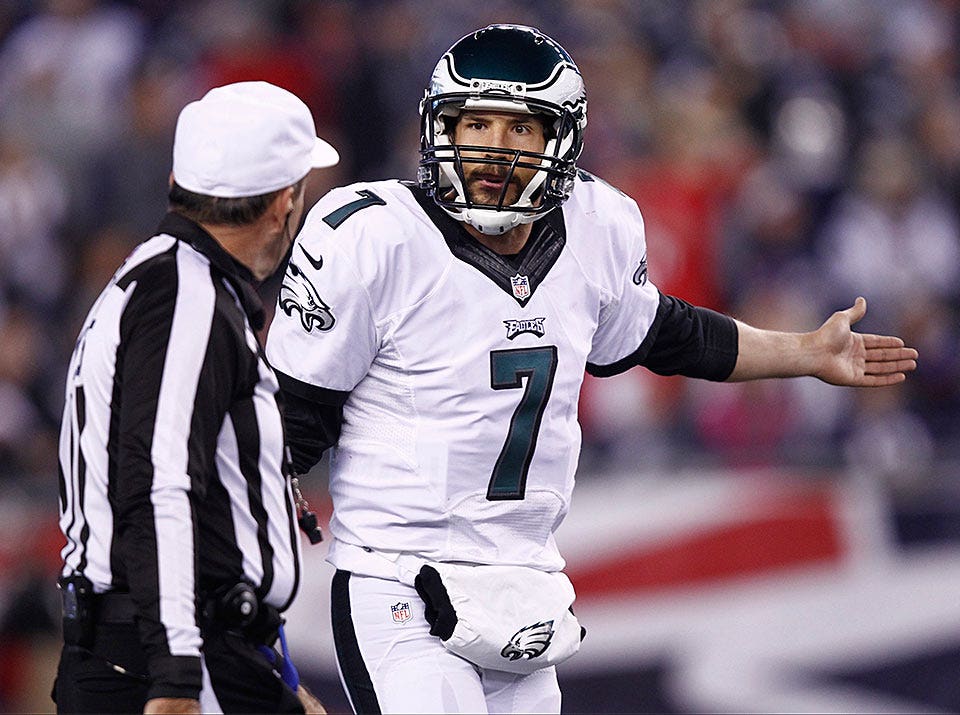 6. Aaron "A-Bomb" Rodgers?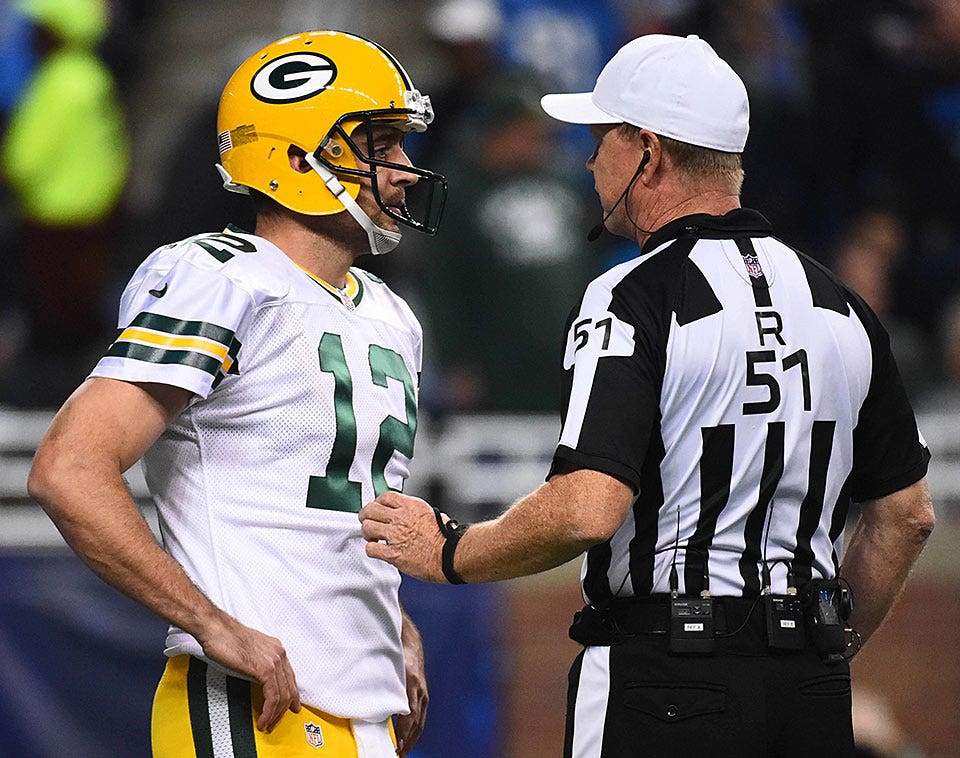 7. "The Unflappable" Jameis Winston?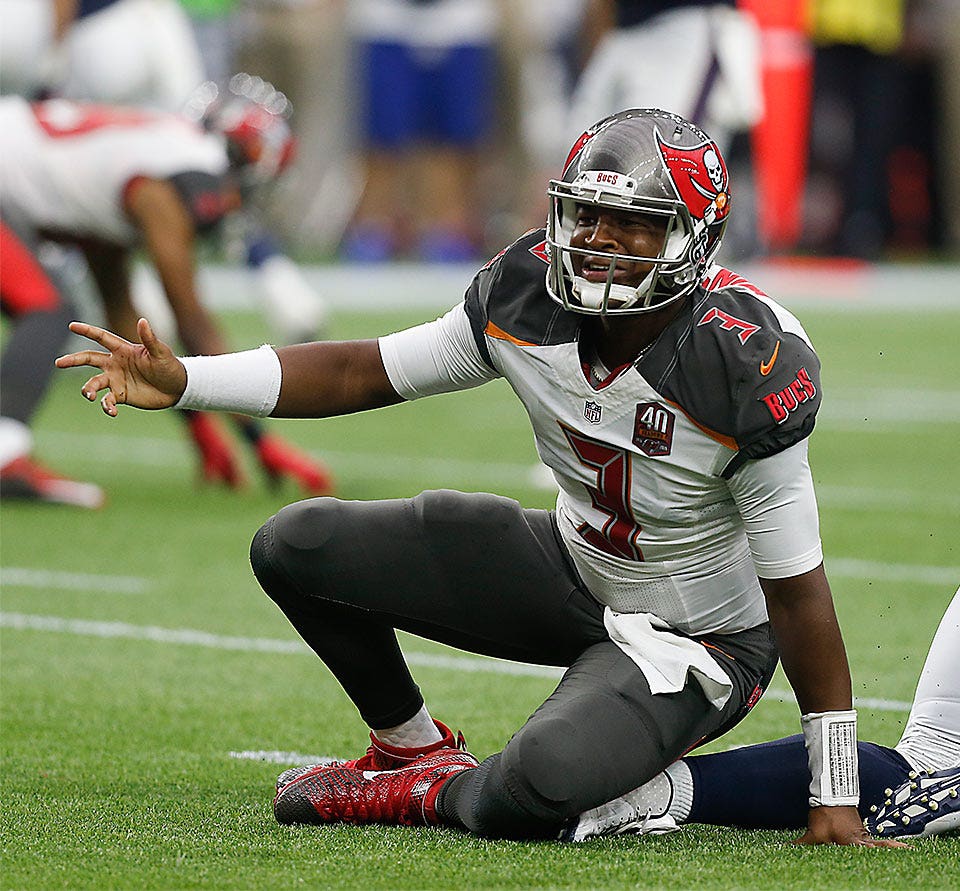 8. Derek "The Dominator" Carr?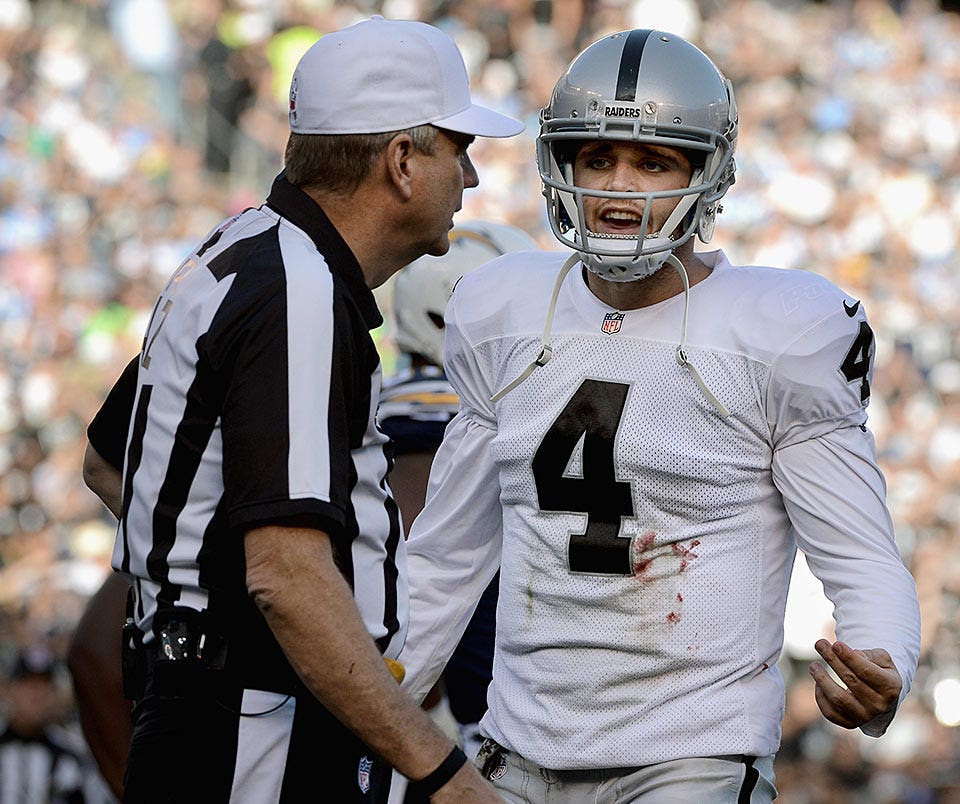 9. Carson "Ice" Palmer?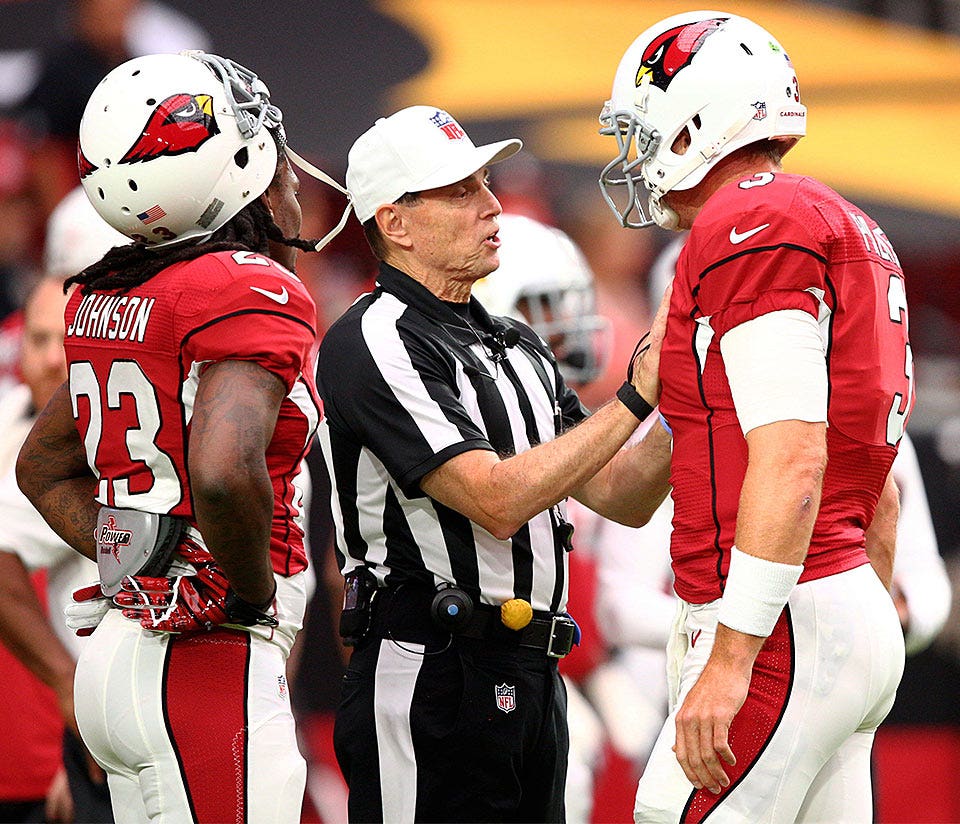 10. Ryan "Bring Down The" Mallett?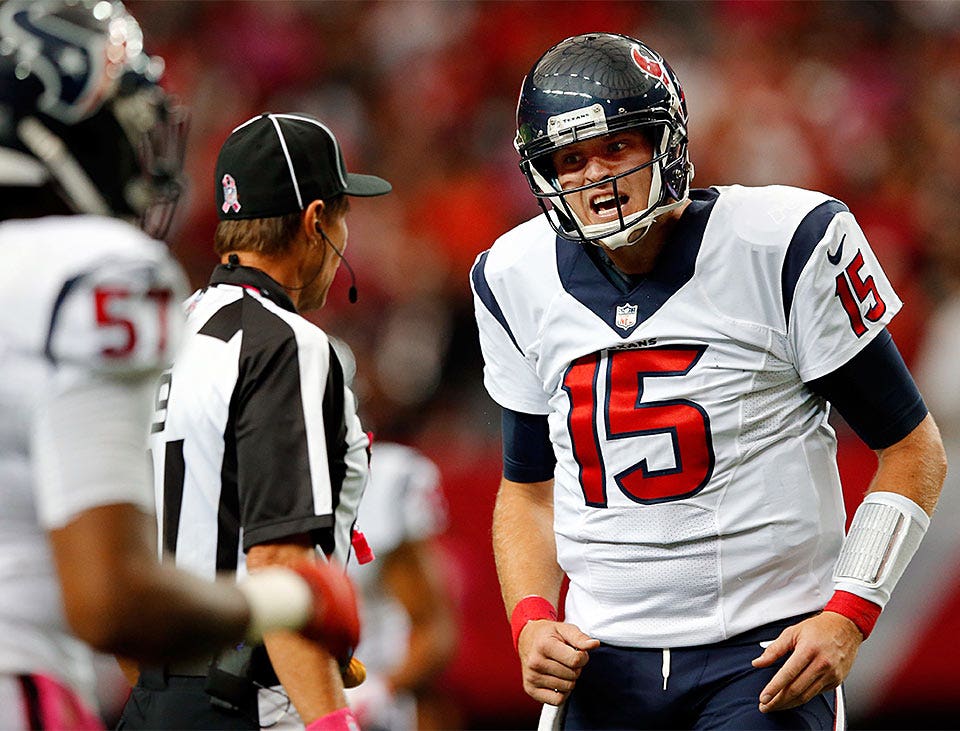 11. Cam "Battering Ram" Newton?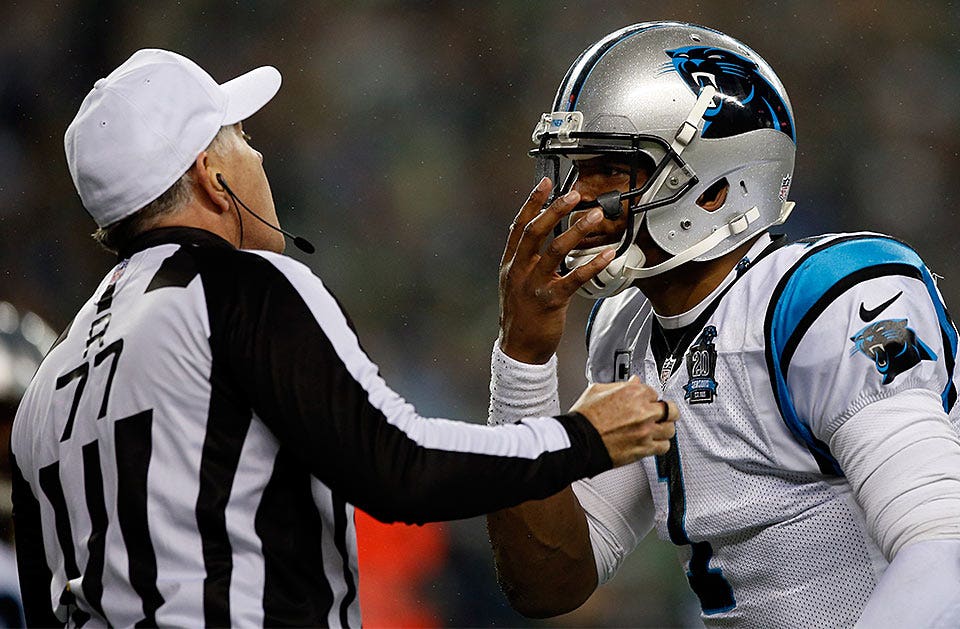 12. Matthew "Quiet Killer" Stafford?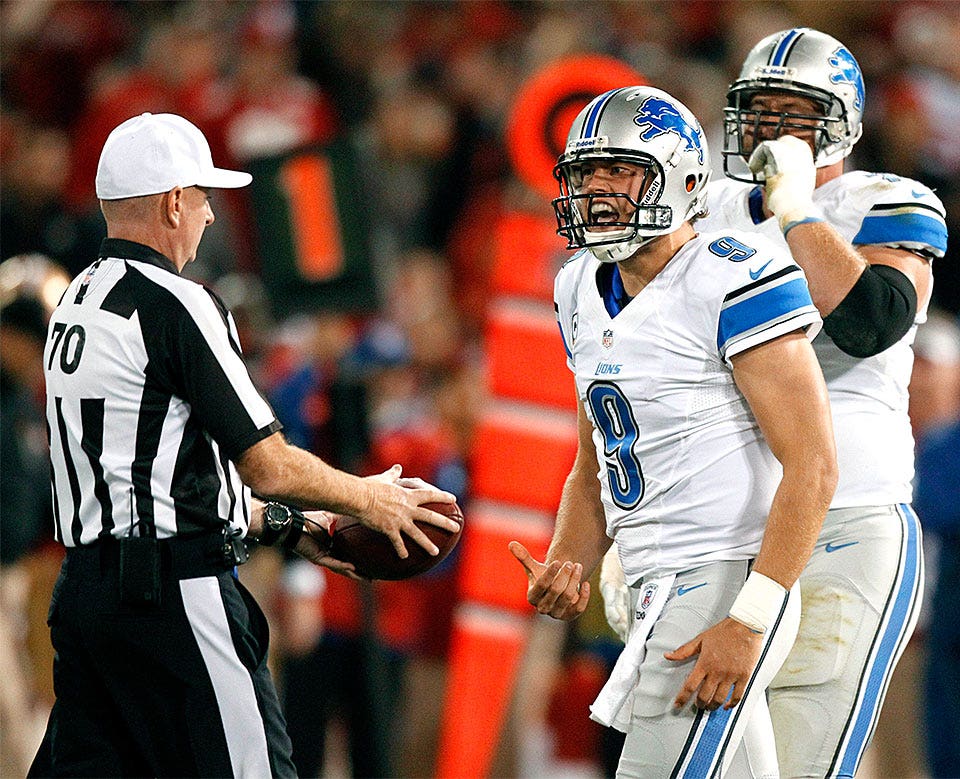 Wait, it apears complaining comes part and parcel with playing the quarterback position. Huh, imagine that.
Listen, we can't all be like Russell Wilson: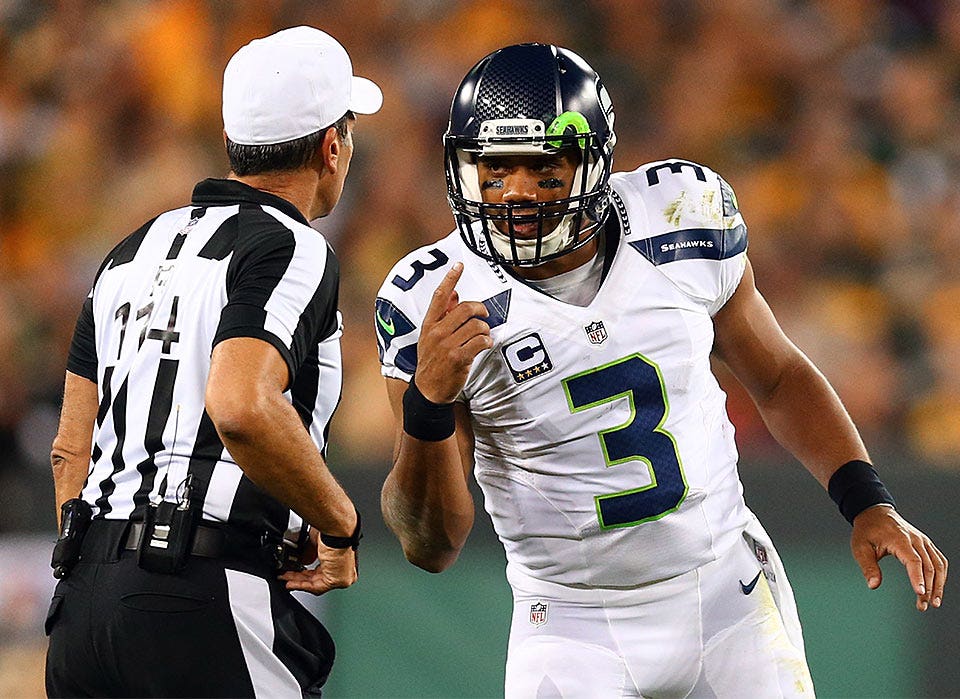 Who I can only imagine is asking the referee: "Pssst! I'm running low on oil! If I don't get a refill soon my joints will rust!"