Watch Tom Brady reunite with his stolen Super Bowl jerseys for the first time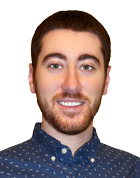 Tom Brady has been without his Super Bowl LI jersey since it was lifted from the locker room after the game. Thanks to the help of the FBI and NFL security, the jersey was tracked down and found in Mexico, which is where his Super Bowl XLIX jersey was also located.
On Monday, Robert Kraft presented Brady with the two jerseys as they were returned to their rightful owner.
They're back! Robert Kraft presents Tom Brady with the jerseys he wore in Super Bowl XLIX and Super Bowl LI. pic.twitter.com/0AsuqS1j3Z

— New England Patriots (@Patriots) April 3, 2017
It remains to be seen what Brady will do with the jerseys, but in a statement after they were found, he said he would "make something very positive come from this experience."