Did Tom Brady really post a video of himself crashing on a ski jump?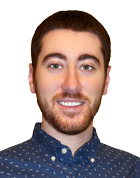 Tom Brady said he wants to play into his mid-40s, which means he could conceivably be the Patriots' starting quarterback for another five years. That's a scary thought for the other 31 teams in the NFL, considering he reaches the Super Bowl nearly every other year.
Brady's been able to play at such a high level for a long time because he takes care of his body in-season and during the offseason, but he seems to be getting a bit reckless in 2017. He posted this video of someone crashing hard on a ski jump, and based on his caption, one might believe it was him.
Deep breaths, New England. Deep breaths.
Of course, we don't know for sure if that's Brady face planting, but Patriots fans everywhere just fainted for fear that it was. Perhaps Bill Belichick should hold off on trading Jimmy Garoppolo.