New England Patriots: Tom Brady, Owner of the Pittsburgh Steelers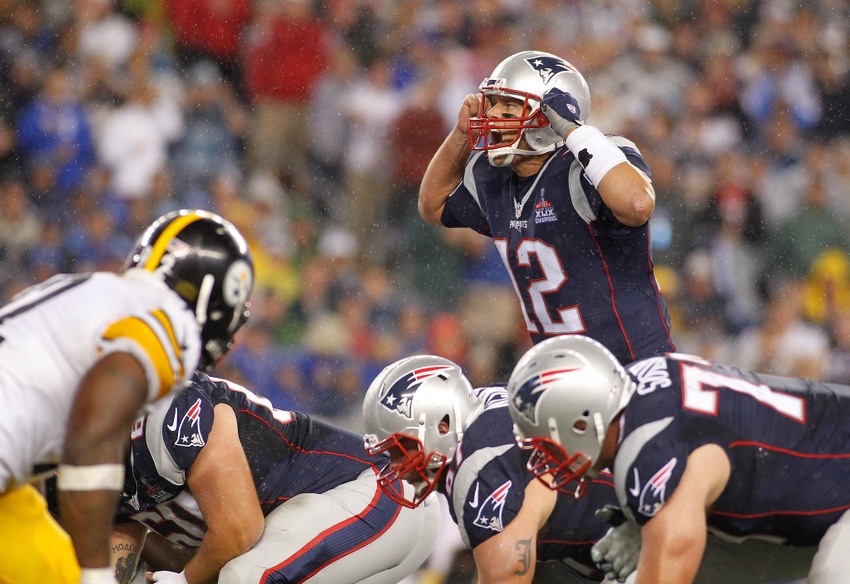 The New England Patriots head to the Steel City in NFL Week 7. In some ways, the Pittsburgh Steelers are Tom Brady's personal favorite.
There are not a lot of players that can say over the years that playing the Pittsburgh Steelers can be an enjoyable experience. But New England Patriots quarterback Tom Brady happens to be one of those individuals.
The track record speaks for itself. On Sunday, the four-time Super Bowl champion plays his first game at Heinz Field since 2011. That Sunday afternoon resulted in a 25-17 victory for Mike Tomlin's team.
But that has been the exception when it comes to Brady vs. the Steelers. In 10 meetings against the league's most successful franchise since the merger, the Pats signal-caller owns an 8-2 record. That includes two AFC Championship Game victories (2001, 2004), both wins in the Steel City.
In the 10 meetings, Brady has thrown for 2,926 yards and 24 scores compared to only three interceptions.
Those expecting the seasoned performer to be rusty after serving his four-game suspension were dead wrong. Since his return, the 17-year veteran has been blistering. He's hit on 76 percent of his throws (57-of-75) for 782 yards and six touchdowns (four to tight ends, two to running backs) without an interception in two games.
Just as was the case by the end of last season, the Steelers rank 30th in the NFL in passing yards allowed per game. Their pass rush has been mediocre (eight sacks) and they are currently without stellar defensive end Cameron Heyward. The anchor of the three-man front is solid against the run and has three sacks this year.
Any chance the Steelers can pull this one out minus leader Ben Roethlisberger? If the Patriots can win with two backup quarterbacks, Tomlin's team is certainly capable of winning with Jones. The bigger problem may be the absence of Heyward, the team's best player along the front seven.
The key remains Brady, who has done his best to thwart this AFC adversary in the past. And if he's allowed to have time on Sunday, expect those amazing career numbers to get only better.
This article originally appeared on