Facebook bros Brady and Edelman trade hilarious jabs after Tom's near-TD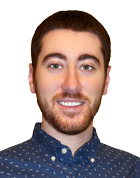 In the second quarter of Saturday's win over the Kansas City Chiefs, Tom Brady fell one yard shy of a career-long touchdown rush. After escaping the pocket, Brady dove for the pylon — in less-than-athletic fashion — but was hit hard by safety Tyvon Branch and knocked out of bounds just shy of the end zone.
On Monday, Tom Brady took a playful shot at Julian Edelman on Facebook after realizing that his wideout didn't exactly help him out on the play. Instead, he appears to be "flexing." Or more likely, cheering for his quarterback.
Brady commented on the photo saying "JK. Good to have you back, bud," but that didn't stop Edelman from sending some friendly shade Brady's way.
Aww, look at these bros sharing some love on Facebook. There doesn't seem to be any stress in Foxborough following the win over the Chiefs. The Patriots are off from practice until Wednesday, so they have some time to celebrate the win — as evidenced by these Facebook posts.