Julian Edelman says Tom Brady runs 'like a Clydesdale'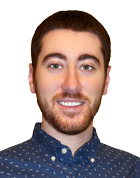 Apparently, Tom Brady runs like a horse. That's what Julian Edelman thinks, at least.
It was Brady's 10-yard run in the second quarter of Saturday's game that spurred the comparison after the Pro Bowl quarterback dove for the pylon and took a shot from Tyvon Branch, but was ruled out of bounds just short of the goal line. Brady turned on the jets on that play and was determined to get into the end zone, which would have been the longest touchdown run of his career.
He eventually got into the end zone on a quarterback sneak on the very next play, but it was his gallop that got the attention of Edelman.
On WEEI Radio Monday, Edelman compared his quarterback to a horse — a big, graceful one, at that.
"He's like a Clydesdale out there. Like a big old horse," Edelman said. "He reminds me of the old Budweiser commercials, so it was pretty cool."
This isn't the first time Edelman has compared Brady to a Clydesdale, either. After the game, Edelman said "anytime the Clydesdale gets running, the crowd goes crazy," referring to Brady's 10-yard run, of course.
Brady may not be the fastest quarterback out there, or even the most athletic. But he has a cannon for an arm with the accuracy of a sharpshooter — and that's what matters when it comes to playing quarterback in the NFL.