Tom Brady says he 'absolutely' could be traded just like Jamie Collins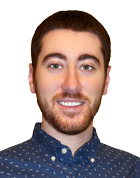 Nothing is ever out of the question when it comes to Bill Belichick. He's proved time and time again that no player is safe on his roster – not even his best pass rusher or defensive player.
In this calendar year, he's traded both Jamie Collins and Chandler Jones, arguably the two best defenders on the roster last season. Belichick seemingly sent a message by making those two moves, and even the seemingly untradeable have taken notice.
"Yeah, absolutely," Tom Brady said when asked if he's ever thought about the chance that he could be traded, via the Boston Herald. "You can't be around this long and not realize that the world will keep spinning and the sun will come up tomorrow without you.
Brady, who was overlooked by all 32 teams several times in the 2000 draft when he fell to the sixth round, realizes the NFL is a business and shocking moves could happen to anyone.
"That's just the way it goes. I think you enjoy the experiences that you have and also understand it just keeps going on. It could happen to anybody. You just have to show up to work, do the best you can do every day and let your performance just try to speak for itself."
Jones and Collins join the likes of Adam Vinatieri, Mike Vrabel, Wes Welker, Vince Wilfork, Richard Seymour and Deion Branch as players Belichick showed no fear in moving on from. After losing those key players, the Patriots continued to chug along and win double-digit games.
Of course, trading Brady would be on a completely different level, given the remarkable impact he's had on the franchise. But again, this is Bill Belichick we're talking about – and the Patriots do have his heir on the roster in Jimmy Garoppolo.
You just never know with the genius under the hoodie.