Tom Brady's profile in Sporting News' 2000 draft guide is almost spot-on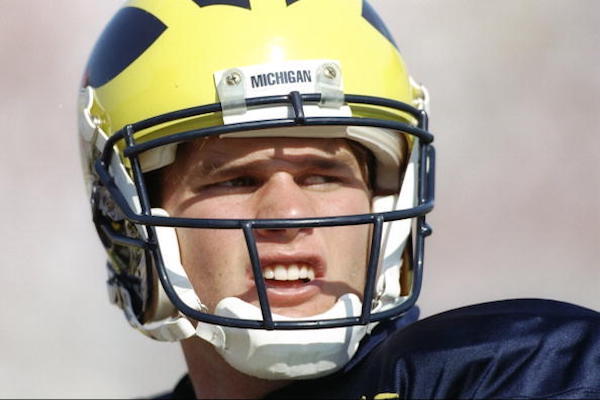 Few people foresaw Tom Brady becoming arguably the greatest quarterback of this generation —€" and perhaps of all time — but Tom Brady himself had an idea.
Sporting News republished a 2000 draft guide profile on the New England Patriots quarterback as a "Throwback Thursday" special, and it's pretty much spot-on. The story perfectly captures Brady's will to win and what he had to overcome to become a four-time Super Bowl champion.
"When NFL teams look beyond obvious physical attributes, they put stock in a player's intelligence and other intangible qualities," the profile reads. "Brady, who was briefly on a college boxing club, feels that his won't-back-down attitude is his best on-the-field talent."
The analysis of his intangibles continues with a quote from Brady that certainly will resonate with Patriots fans.
"I think my best asset as a player is that in the fourth quarter, with the game on the line, I have the desire to win and the feeling that our team is not going to lose," Brady said.
Yup.
The only major detail the story completely missed the mark on is Sporting News' prediction that Brady would be selected in the third round. New England picked Tom Terrific in the sixth round —€" No. 199 overall —€" and the rest is history.
MORE FROM NESN
Tom Brady's NFL Combine footage reminds us how far QB has come (Video)
Rory McIlroy works out with Tom Brady, Manning brothers, lauds their dedication
Tom Brady takes planks to next level with Vince Wilfork Photoshop (Video)