Tom Brady confirms Super Bowl jersey is missing, worries it'll be on eBay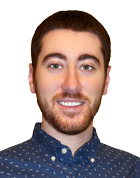 In the moments after the New England Patriots' stunning Super Bowl LI victory, panic began to set in – for Tom Brady, at least.
In the locker room following the win, Brady said to Patriots owner Robert Kraft that he thought his jersey was stolen. Kraft told him to "check online," for fear that someone took it to pawn it off for big bucks.
At his MVP press conference on Monday morning, Brady confirmed that his jersey is indeed missing, and is calling upon everyone to help him find it if it shows up on eBay.
"The jersey, I put it in my bag and I came out and it wasn't there anymore. So it's unfortunate because it's a nice piece of memorabilia. So if it shows up on eBay, someone please let me know."
In all the madness of the celebration, it's easy for something like a jersey to get lost in the shuffle. The fact that it was taken out of his bag, though, is seriously concerning.
Hopefully it shows up because like Brady said, it's a piece of history. If it does turn up, it'll likely wind up in Canton at the Hall of Fame relatively soon.