Bill Belichick says he re-watched Super Bowl at 4 a.m. to make sure it was real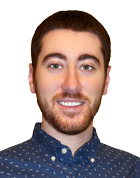 For many New England Patriots fans, Super Bowl LI went from being a complete nightmare to possibly being a dream. Their remarkable 25-point comeback was unfathomable and seemed impossible, even for someone as level-headed and calm as Bill Belichick.
He revealed as much during his appearance with Julian Edelman on "The Tonight Show" with Jimmy Fallon. He said as soon as he got back to his hotel, he had to re-watch the game to make sure it was real.
"I got to tell you when Linda and I got back to the room at about 4 o'clock in the morning, they had the replay on, and we're like, 'we're gonna watch this and make sure.' Because I mean, it's 28-3, and you know, just make sure that this came out the way we thought it was and it wasn't a dream. Just wanted to make sure."
Belichick was surprisingly hilarious during his time on "The Tonight Show," joking that the Patriots sang "Kumbaya" at halftime to overcome their massive deficit.
"We do a lot of that," Belichick said of meditation, grabbing Edelman's hand.
"That's the first time he's ever touched me, by the way," Edelman joked.
Fallon asked Belichick if he could call him "Coach," to which he responded by saying "Oh yeah, because I've been called a lot worse than that."
The Patriots will be back in Boston on Tuesday morning for the victory parade. If Belichick's appearance on Fallon is any indication of how much he'll be smiling on the float, it's certain to be more than ever.