Tom Brady takes the high road in response to Earl Thomas' harsh tweet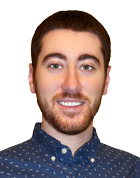 Seattle Seahawks safety Earl Thomas endured the toughest season of his career. He missed his first NFL game ever due to a hamstring injury, only to suffer a season-ending broken leg in his first game back.
The Seahawks were then bounced from the playoffs against the Atlanta Falcons, which Thomas was forced to watch from the outside looking in. After the loss, and following the Patriots' Saturday win against the Texans, Thomas sent a tweet saying Tom Brady has the easiest path to the Super Bowl.
Tom Brady has the easiest route… put his ass in our division and see what he does!!! #salty!!

— Earl Thomas (@Earl_Thomas) January 15, 2017
He also said this a few minutes later:
Did you watch the game this year I owned Tom Brady!! That BS you showing I was hurt trying to help my team. https://t.co/ZB6ts0ObuQ

— Earl Thomas (@Earl_Thomas) January 15, 2017
Well, on Monday, Brady responded to Thomas' comments in the exact way you'd expect him to. He was asked whether he enjoys getting under other players' skin, to which he said this:
"No, I don't think I've ever been one to, you know, say something negative about anybody. It's just not my personality," Brady said on WEEI's "Kirk and Callahan" show. "I love Earl. I think he's a helluva player. I really wish him the best in his recovery."
Seahawks-Patriots has become a bit of a rivalry, stemming from their meeting in Super Bowl XLIX, which New England won with a goal line interception. They also played a terrific game this season and appeared to be on a crash course for a Super Bowl rematch before Thomas' injury.
Instead, the Patriots will be playing the Steelers on Sunday for a trip to Houston, potentially setting up a date with the Falcons or Packers. The Seahawks, on the other hand, will be forced to watch it all go down from their couches.