Report: Rob Gronkowski expected to miss second straight game with lung injury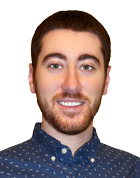 The Patriots are once again preparing to be without Rob Gronkowski this week after he missed New England's last game against the 49ers with a lung injury. ESPN's Dianna Russini reports that Gronk is not expected to play against the Jets on Sunday.
The Jets don't pose much of a threat to the Patriots' 8-2 record even without Gronk, but not having to deal with the big tight end certainly helps their chances of an upset. Instead, it'll be Martellus Bennett as the primary tight end for the Patriots.
Gronkowski's injury occurred on a hit from Earl Thomas two weeks ago. Thomas sent well wishes Gronk's way, showing a great deal of class after delivering a significant blow. The Patriots were fine without Gronkowski against the 49ers, and they'll remain such against the Jets, too.
This season, Gronkowski leads the NFL in yards per catch (21.6) and has three touchdowns on 25 receptions.