Randy Moss reveals why he accidentally cussed out Bill Belichick after Patriots trade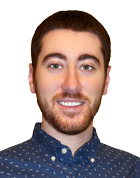 One of the most impactful trades in recent memory came back in 2007 when the New England Patriots acquired Randy Moss from the Oakland Raiders for a fourth-round pick. Moss went on to have some of the best seasons of his career in New England, making the Raiders look foolish for trading him.
He nearly won a Super Bowl with the Patriots and set the NFL record for the most touchdown receptions in a season, immediately becoming the best target Tom Brady's ever had. Moss went from a troubled receiver to one focused on winning, but he didn't get off to the best start in New England.
He actually ripped Bill Belichick the first time he got on the phone with him.
"I got a phone call and it was Bill Belichick. I thought it was a friend or somebody playing with my phone. I actually cussed him out. When he kept saying it was Bill Belichick, I knew he was serious. I started being apologetic because I had cussed the man. Then he told me the Raiders were thinking about trading me. I had to be in Foxborough by 10 p.m. Eastern, or the trade would void. So, I just did everything that I could possibly do to get up there by 10 p.m."
One can only imagine how Belichick reacted to being cussed out by a player he had just traded for, but hopefully he had a good sense of humor about it. Moss said Belichick told him he thought he could be a good deep threat in New England.
Moss, who was unproductive in Oakland towards the end of his time there, did have to make a few adjustments to the Patriots' offense and culture – particularly to playing with Brady.
"We clicked right away. When Tom was audibling, I always wanted to know why. When it came to preparation, when it came to protections, one-word audibles, things like that, I always wanted to make sure that I knew what was going on before it went on. That would help me play faster. The magic and the numbers, and the records we broke, that was hard work."