New England Patriots placing hope in former Browns pass rush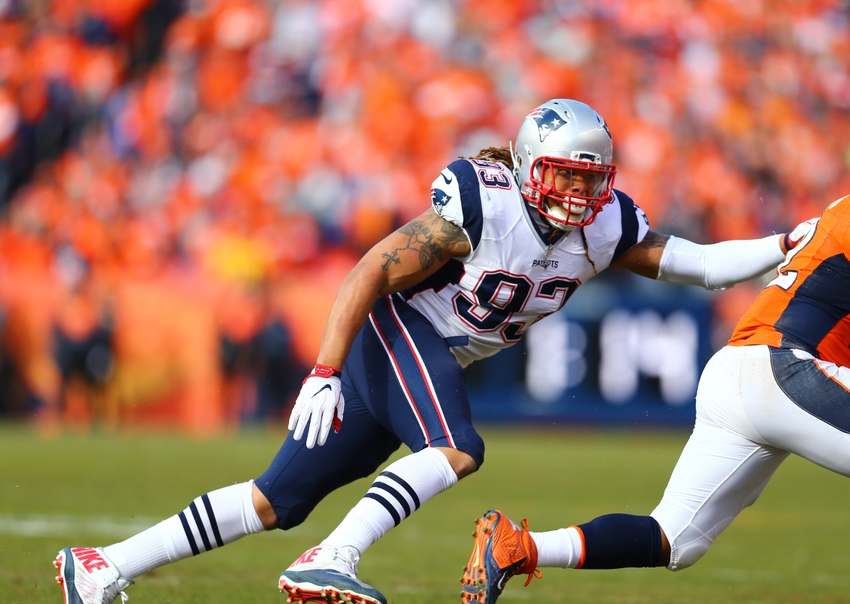 The New England Patriots have a couple of former Cleveland Browns pass rushers that could wind up realizing their potential in 2016…
The New England Patriots are hoping for a pair of former Cleveland Browns high draft picks to excel in their system and become the type of pass rush duo everyone once thought they might be.
Jabaal Sheard, who was acquired last year, is the new top dog in the New England pass rush and he's joined by another former Brown in Barkevious Mingo, who was a square peg in a round hole in Cleveland from the very beginning.
While Mingo still has plenty yet to prove, the development and emergence of Sheard last season for the Patriots led them to believe that Chandler Jones — their star edge player — was expendable.
Jones, of course, was traded for a second round pick and offensive guard Jonathan Cooper, a trade that shocked some people this offseason. It was a pretty typical Bill Belichick move, getting rid of a player who may be a bit of a liability off the field who could fetch a nice return and play out the final year of his contract elsewhere.
The Patriots have done a fine job through the years of taking what one team sees as a failed project or a lost cause and make them into a very useful player in their system. Sometimes, those players even turn into stars, or return to their star form (Wes Welker, Randy Moss, LeGarrette Blount, to name a few). They are banking on a similar success story with Mingo and Sheard together as they have done in the Belichick era.
There's something about Belichick that always seems to get the best out of players, though the Patriots are certainly not averse to failed projects. The risk to go and get Sheard was minimal for the Patriots, who gave him a two-year contract after he surprisingly received little interest on the open market after flashing potential while in Cleveland. He turned out to be the seventh highest graded 4-3 end by Pro Football Focus last year, but that came on 300 fewer snaps than Chandler Jones.
A larger sample size for Sheard along with perhaps a much more fitting role for Barkevious Mingo provides the Patriots with a very intriguing duo of younger pass rushers that have huge potential in tandem together. Mingo was a budding star at LSU, and because the Browns didn't know what they were doing, they took him with the 6th overall pick in the 2013 NFL Draft. The potential was high, but there was no way Mingo was worth a top 10 pick at that point.
Having been in the league since 2013, he's had time to grow, and time to acclimate himself to the speed of things, but even Mingo said that coming to the Patriots was a 'culture shock'. The expectations with a prime organization like New England are just different than they have been in Cleveland over the last few years. They just are.
With Mingo now under a fair set of expectations (Patriots acquired him for just a fifth round pick), and coaches who will use him correctly, we could be in for an exciting revival of his career as well as the realization of a duo of edge players that the Cleveland Browns once put a lot of faith in and hoped could provide their defense with a premiere level pass rush.
The Patriots have picked up the scraps, now it's time for them to put all the pieces together.
This article originally appeared on