AFC East Notebook: Every team's outlook at the three-quarter mark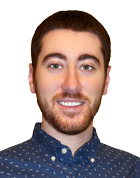 Patriots try to stay at top of AFC without offensive weapons
Few teams have dealt with more significant injuries than the New England Patriots (10-2) this season. The losses of Dion Lewis, Julian Edelman and Rob Gronkowski have proved to be very detrimental to their offense, leaving Tom Brady with Danny Amendola and Scott Chandler as his top targets.
Gronkowski and Edelman are expected to be back for the playoff run, but the Patriots will need to stay afloat until then. They've dropped back-to-back games and have fallen to the third seed in the AFC after holding the top spot for 12 weeks.
Will Brady be able to make the most of his lack of weapons as he's done in the past? He'll have to if the Patriots hope to get a first-round bye, giving Gronk and Edelman an extra week to heal.
Fortunately, the remaining schedule is fairly easy with their four opponents having a combined 21 wins. A playoff berth is all but certain, but a first-round bye would be hugely beneficial.
UP NEXT: at Texans (L), vs. Titans (W), at Jets (W), at Dolphins (W)
PREDICTION: 13-3, first place in the AFC East
Offense, not defense, leading Jets toward wild-card berth
After the first five games of the season, it seemed as though the defense was going to lead the New York Jets (7-5) to the playoffs. They won four of their first five games and were allowing just 15 points per game in that span.
Ryan Fitzpatrick had his share of struggles while Chris Ivory looked like a true No. 1 back. Since then, though, things have changed in a big way.
The defense is struggling and isn't healthy, with Darrelle Revis and Marcus Williams having missed time in the past few weeks. Furthermore, they allowed 1,069 yards passing to Tom Brady, Derek Carr and Blake Bortles in a three-game span.
Now it's the offense carrying the Jets. Fitzpatrick has tossed six touchdowns and zero interceptions in their last two games, including a season-high 390 yards against the New York Giants on Sunday. With the defense lagging behind, it'll be Fitzpatrick and Brandon Marshall leading the Jets toward a playoff berth. Games against the Patriots and Bills in the final two weeks will likely determine the Jets' postseason fate.
UP NEXT: vs. Titans (W), at Cowboys (W), vs. Patriots (L), at Bills (W)
PREDICTION: 10-6, second place in the AFC East
Bills to make playoff push behind (franchise quarterback) Tyrod Taylor?
The Buffalo Bills (6-6) have been a pleasant surprise in the AFC this season, largely thanks to two key offseason additions. In addition to bringing in head coach Rex Ryan, the Bills signed quarterbacl Tyrod Taylor during free agency and traded linebacker Kiko Alonso for running back LeSean McCoy.
McCoy and Taylor have both missed time this season, but when on the field together, they've proved to be one of the most elusive quarterback-running back duos in the league. When Taylor and McCoy both start, the Bills are 5-3, but they're 1-3 without them.
They're in the hunt for a wild-card spot, but it will take a strong finish by Taylor. Additionally, the Bills will need to get an idea of whether he's a franchise quarterback — something they've been looking for for a long time.
He's only under contract for next season since the third year of his deal was voided because he'll end up playing 50 percent of the team's snaps in 2015. Taylor should be the front runner to start at quarterback next year, but his future beyond that will need to be addressed.
UP NEXT: at Eagles (L), at Redskins (W), vs. Cowboys (W), vs. Jets (L)
PREDICTION: 8-8, third place in the AFC East
Coaching, personnel changes likely coming for Dolphins at season's end
The Miami Dolphins (5-7) entered 2015 with high aspirations. QuarterbackRyan Tannehill had improved in each season since entering the NFL, while running back Lamar Miller was coming off his first 1,000-yard season in which he averaged a career high 5.1 yards per carry.
Unfortunately, those hopes didn't last long as head coach Joe Philbin was fired following a 1-3 start. Not long after, the Dolphins let go of defensive coordinator Kevin Coyle, followed by the firing of offensive coordinator Bill Lazor last week.
It hasn't been a great season in Miami and changes in the offseason are certainly coming. Dan Campbell will likely need to win at least three of his last four games to have a chance at being retained as the long-term head coach.
Sean Payton has been rumored to be a target by the Dolphins in the offseason and could bring stability to the coaching staff.
On the field, the Dolphins could lose two of their top players. Miller and Olivier Vernon are both set to be free agents, as is free safety Louis Delmas. Jay Ajayi could be Miller's replacement, but long-term concerns about his knee loom large.
It will certainly be an interesting offseason in Miami with changes sure to be made in several areas.
UP NEXT: vs. Giants (L), at Chargers (W), vs. Colts (L), vs. Patriots (L)
PREDICTION: 6-10, fourth place in the AFC East
MORE NEWS:
Want stories delivered to you? Sign up for our NFL newsletters.