New England Patriots: New Jamie Collins Trade Details Emerge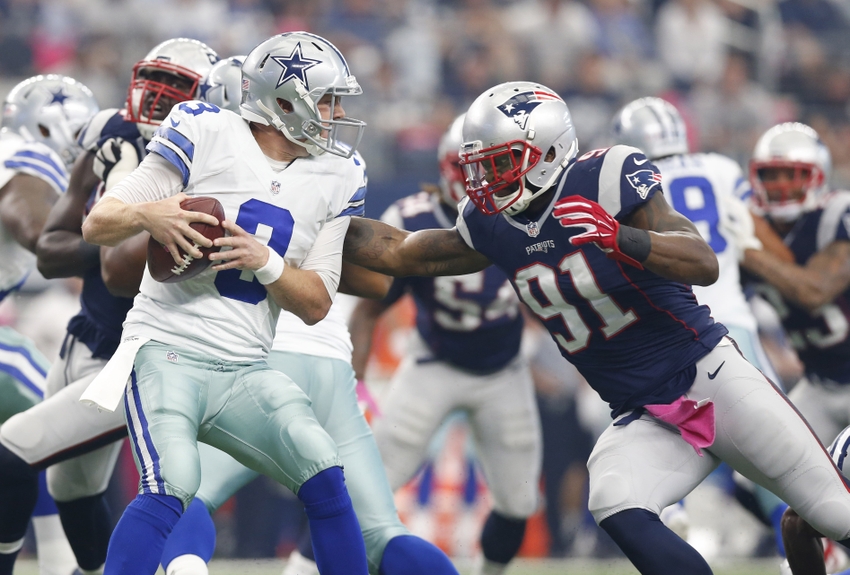 Most New England Patriots fans have already accepted the fact that their team traded Pro Bowl linebacker Jamie Collins. It's just what their team does.
It may look like they're giving up great players for pittance, but this is how the Belichick Era has been and so far the results speak for themselves. Still, a lot of fans out there are struggling to understand how the Patriots could justify it. Collins was clearly one of the premier playmaking linebackers in the league. At 27-years old he's in his physical prime. There were more Pro Bowls in his future. He should've become a cornerstone for New England on that side of the ball.
Now he's a member of the Cleveland Browns and all the Patriots got in return was a late 3rd round draft pick. It just looks like a bad trade for them. So why did they do it. Well Ian Rapoport of NFL Network stayed on top of the subject and has come up with a little more information on what transpired. It seems the Patriots had a plan in mind for Collins, one they had a feeling he would not like. Inevitably that led to an impasse that might threaten to hurt the team.
Discussed the Jamie Collins trade: #Patriots were making him into a part-time player, were leery of the locker-room issue it would cause

— Ian Rapoport (@RapSheet) November 6, 2016
#Patriots shopped him the week before the trade deadline, found a suitor. Dealing Collins was an easy call. He wasn't part of their future

— Ian Rapoport (@RapSheet) November 6, 2016
Collins was having an excellent year on paper for New England. In just seven games he had 43 tackles, a sack, a forced fumble and two interceptions. Belichick is always good about making adjustments but it's never easy to replace that kind of playmaking skill. Nevertheless the Browns ended up getting something they sorely needed. A building block on the defensive side. The Patriots remain confident Tom Brady and the offense will cover up for most of any deficiencies they may have. Like he's always done.
It's quite a luxury almost no other team in the league has. Then again Bill Belichick might be the true advantage in that regard.
This article originally appeared on