New England Patriots may get Dion Lewis back for Week 10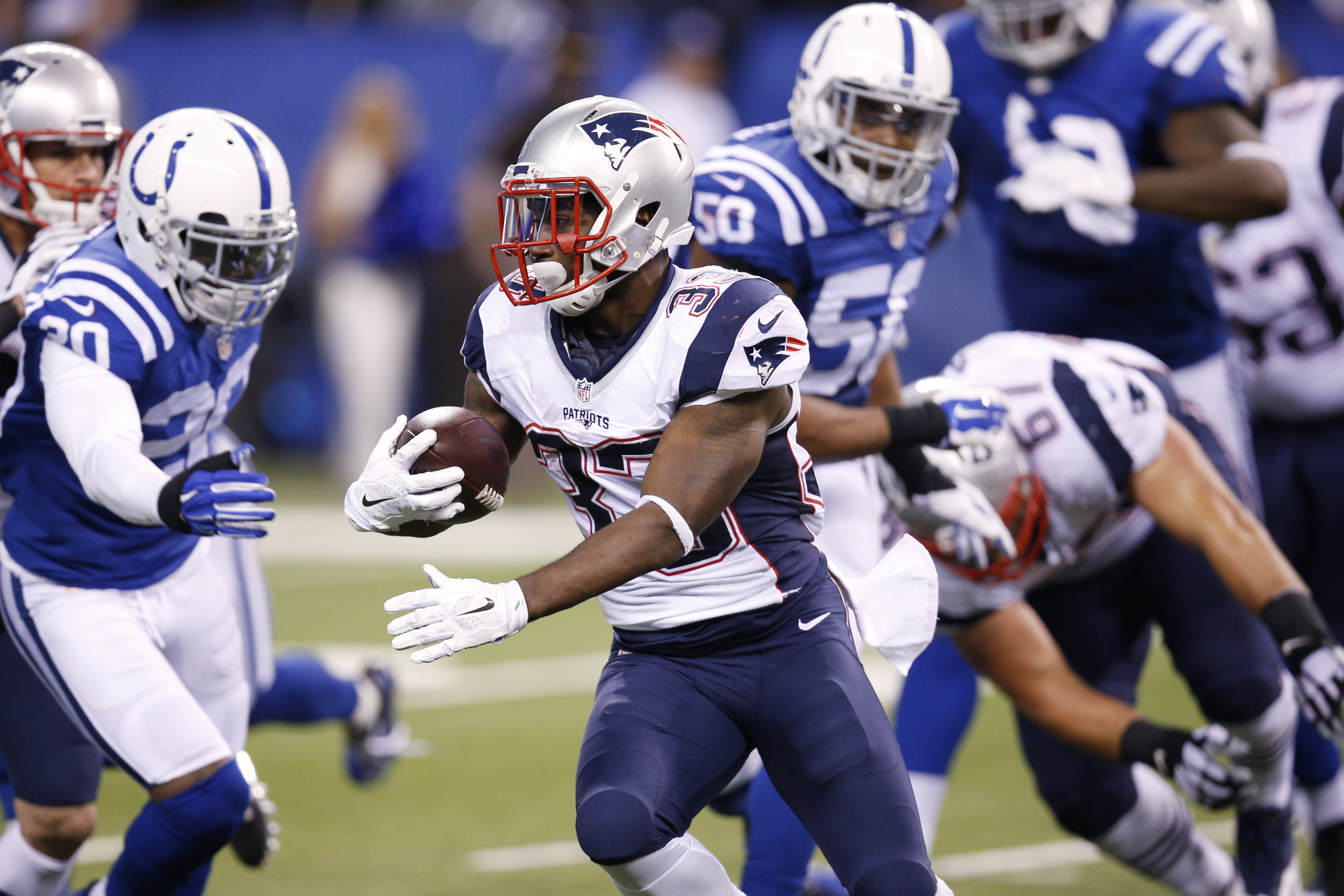 The New England Patriots don't seem to need any extra help offensively, but they are in line to get some after their bye.
The New England Patriots are 7-1 heading into their bye this week, with a 4-0 mark since Tom Brady returned from suspension. Tight end Rob Gronkowski has gotten fully healthy in recent weeks, with LeGarrette Blount and James White forming a productive running back duo. So there's not a major need for offensive weapons, but the Patriots are set to add another one soon.
According to the Boston Herald, the Patriots are hoping to have running back Dion Lewis available when they return to action in Week 10 against the Seattle Seahawks.
Lewis has yet to play this season, after tearing his left ACL last season and requiring another surgery in August to repair a patella stress fracture. Prior to that torn ACL, almost exactly a year ago now, Lewis averaged just under 89 yards from scrimmage over seven games for the Patriots last season as a passing down back (36 receptions).
As of Tuesday, Lewis has participated in all three sessions since coming back to the practice field last Thursday. Of course his actual level of activity is unclear, but it seems Lewis is being eased back into action and he would not be in uniform if the Patriots had a game this coming weekend.
When he returns Lewis is likely to eat into, if not eventually outright eliminate, White's role in New England's offense. But there is the luxury of easing Lewis into what would be a full workload, as the Patriots get richer offensively for yet another drive toward a top seed in the AFC playoffs.
This article originally appeared on