Patriots reportedly traded Jamie Collins over fears he'd reject part-time role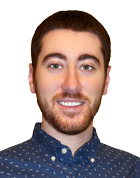 The New England Patriots made the most surprising move of the always-uneventful trade deadline this year, shipping Pro Bowl linebacker Jamie Collins to the Cleveland Browns for a compensatory third-round pick. It wasn't just shocking that the Patriots wanted to move on from Collins – arguably their best defensive player – but the compensation was particularly confusing.
Well, it turns out Bill Belichick had a good reason for trading the linebacker. Hard to believe, right?
According to Ian Rapoport, the Patriots planned to make Collins a part-time player as a result of his poor play against the run this season. Understandably, Collins was frustrated by the development, which likely would have led to locker room issues.
For evidence on both aspects, consider this. The Patriots allowed 3.88 yards per carry with Collins on the sideline vs. 4.09 with him on the field. Additionally, he played just 48 of 70 defensive snaps against the Bills last week.
The Patriots were afraid of the unrest Collins would cause in the locker room had he been turned into a part-time player. He also wasn't going to get a long-term deal (or even the franchise tag) from the Patriots, knowing how many other players they have to sign in the offseason.
Collins was reportedly relieved to be traded from New England and had been clashing with coaches, according to Rapoport. Now with the Browns, Collins is likely to receive the lucrative deal he sought in New England, which should make him happy.