New England Patriots Have a Big Storm to Weather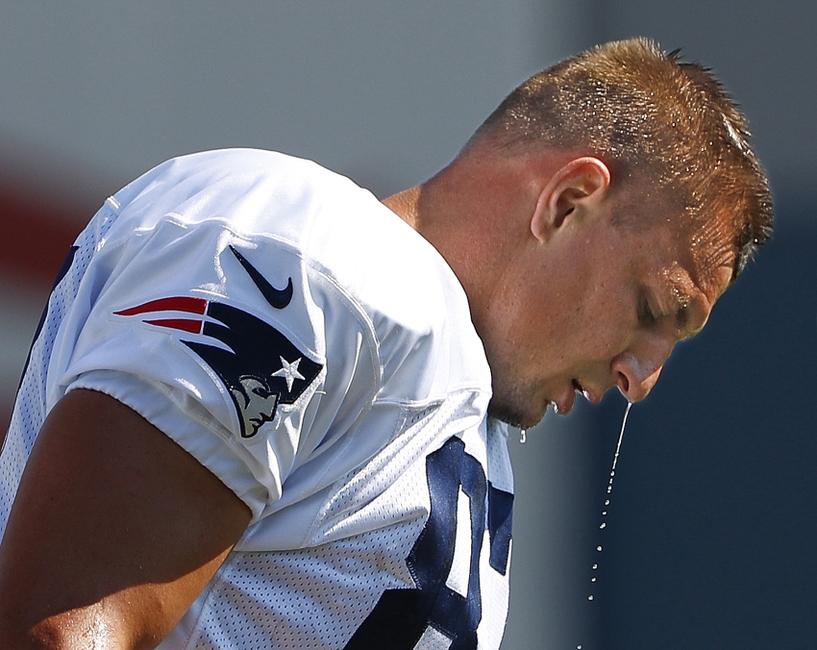 The New England Patriots have a minicrisis going on right now!
Those that are haters of the New England Patriots just might enjoy themselves for a little while. This is as good a time as any to kick the Patriots while they are down but it won't be long. Of course, we all know that quarterback Tom Brady was suspended for four games.
The driver of the machine that is the Patriots not playing is a severe blow. Many think that the backup quarterback Jimmy Garoppalo can at least steer the machine for four games. But I'm a bit skeptical of that, especially given what's happened of late.
Head coach Bill Belichick is the best at adapting to playing with and without certain players. But this time, he's playing without one of the best quarterbacks of all time. And this is the first time in eight years Belichick has had to do so.
Plus it's more than just Brady that the team is missing from what they had last year. The Patriots traded edge rusher Chandler Jones this offseason to the Arizona Cardinals, their opponent Sunday. Former fellow edge rusher Rob Ninkovich has a four-game suspesion himself.
And NFL.com reported that tight end Rob Gronkowski is out Sunday with a bad hamstring. I understand how great Belichick is but Gronkowski is a key cog in the machine. Many expect the Cardinals to go to the Super Bowl so Week 1 looks like a loss.
From there, the Patriots have the Miami Dolphins, Houston Texans, and Buffalo Bills at home. Without Brady, Ninkovich and possibly Grokowski, those games don't look as good as they used to. So Patriots haters should enjoy this while they can because Brady and Ninkovich are coming back.
More from With the First Pick
This article originally appeared on