Broncos fans named their kids after Brady and Peyton, because football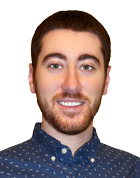 When it comes to quarterback rivalries, Tom Brady and Peyton Manning are atop the list. They've squared off a total of 16 times, with No. 17 coming this weekend in the AFC Championship. A trip to Super Bowl 50 is on the line for both teams, with this possibly being Manning's final run at another ring. He'll have to get through Brady first, though.
For this family, Brady and Manning are a big part of their lives … literally. The Weiblers live in Colorado, but they're torn on who to cheer for when the New England Patriots take on the Denver Broncos on Sunday. That's because Marcie and Brian Weibler named their sons after the teams' two quarterbacks
When the Patriots won Super Bowl XXXIX, Marcie and Brian decided to name their first son after Brady — and so they did. And following Super Bowl XLI, which the Colts won, they named their second son, Peyton. Thus, a household rivalry was born.
Broncos fans name their kids after rival quarterbacks Brady and Peyton https://t.co/fSHhkWqQhr pic.twitter.com/8MhaZDJ0w6

— Boston.com (@BostonDotCom) January 19, 2016
"We didn't instill this in them," Marcie told Boston.com. "We told them once who they were named after, but then they went from there."
Brady's room is decorated with Patriots gear, while Peyton's is decked out in, you guessed it, Broncos orange. And of course, Brady will be pulling for the Patriots, despite the rest of his family cheering for the hometown Broncos.
It seems like a household rivalry that was brought upon themselves, but it's all in good fun. Brady-Manning XVII should be fun to watch — for the Weiblers and the rest of the country.