Bill Belichick is done with sideline tablets: 'I just can't take it anymore'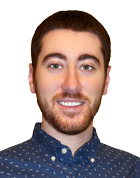 It was just a few years ago that the NFL introduced Microsoft Surface tablets as the official sideline technology for coaches and players. It allows them to look at photos of previous plays and analyze what happened, presumably much faster than looking at printed images.
As good and dandy as that sounds, it's been far from a perfect process. Aaron Rodgers has thrown the tablet on the sideline, Johnny Manziel bashed his head against one, and New England Patriots coach Bill Belichick slammed one face-down.
Frustrations with the devices have been well documented, and Belichick is finally calling it quits.
"As you probably noticed, I'm done with the tablets," Belichick said during a conference call. "There's just no consistency. I've given them as much time as I can give them. I just can't take it anymore."
Well, he was willing to give them just a little more time, apparently. The usually tight-lipped coach spent more than 5 minutes explaining his stance.
The idea of using tablets on the sideline is a great one. They're faster, more technologically advanced and have more capabilities than printed images of game film from the press box. It's just that there have been so many issues with them that Belichick can't deal with it any longer.
Following Belichick's comments on the Surface tablets, Microsoft released the following statement:
"We respect Coach Belichick's decision, but stand behind the reliability of Surface. We continue to receive positive feedback on having Surface devices on the sidelines from coaches, players and team personnel across the league. In the instances where sideline issues are reported in NFL games, we work closely with the NFL to quickly address and resolve."
Here's Belichick's full answer as to why he hates the tablets. Lasted five minutes and 25 seconds. pic.twitter.com/wcSqebtQRu

— Zack Cox (@ZackCoxNESN) October 18, 2016