Twitter reminded Malcolm Butler that he asked for Julio Jones four years ago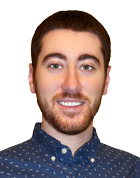 One of the key matchups in Super Bowl LI is the one between Atlanta's Julio Jones and New England 's Malcolm Butler. Jones has cemented himself as the best receiver in the game, while Butler is an emerging star at cornerback.
With the way the Patriots use Butler, he's certain to be in coverage against Jones plenty in Houston. And as difficult of a task as that is, Butler had it coming. Well, sort of.
Four years ago, he sent out this tweet, essentially asking to face Jones. Be careful what you wish for, young buck.
I wanna check julio jones…lol……real talk doe..

— Malcolm CB Butler (@Mac_BZ) December 23, 2012
Twitter obviously caught wind of Butler's tweet and reminded him of his brash statement when he was still at West Alabama.
@Mac_BZ pic.twitter.com/yYDywtvXUV

— Harry (@HarryCFC_) January 23, 2017
@Mac_BZ @HarryCFC_ …no offense but he will embarrass you bro!

— Jonathan Casey (@jcasey1977) January 23, 2017
@Mac_BZ pic.twitter.com/mGQWcXKduA

— Chris John (@Chris_john24) January 23, 2017
@Mac_BZ pic.twitter.com/v3ZqKKXfHx

— JRDBOR2 (@JeepDiCioccio) January 23, 2017
@Mac_BZ pic.twitter.com/C1UmjiR13x

— Savage Szn (@DawgNATION__) January 23, 2017
@Mac_BZ pic.twitter.com/p9Kshw5peq

— Court Westerkamp (@ctwesterkamp) January 23, 2017
@Mac_BZ @juliojones_11 be careful what you ask for homie.

— Reggie Walker (@KingATLien) January 23, 2017
@Mac_BZ this man the best corner in the league

— Sam Peck (@SamPeck40) January 23, 2017