Morgan Moses excited to compete for starting right tackle spot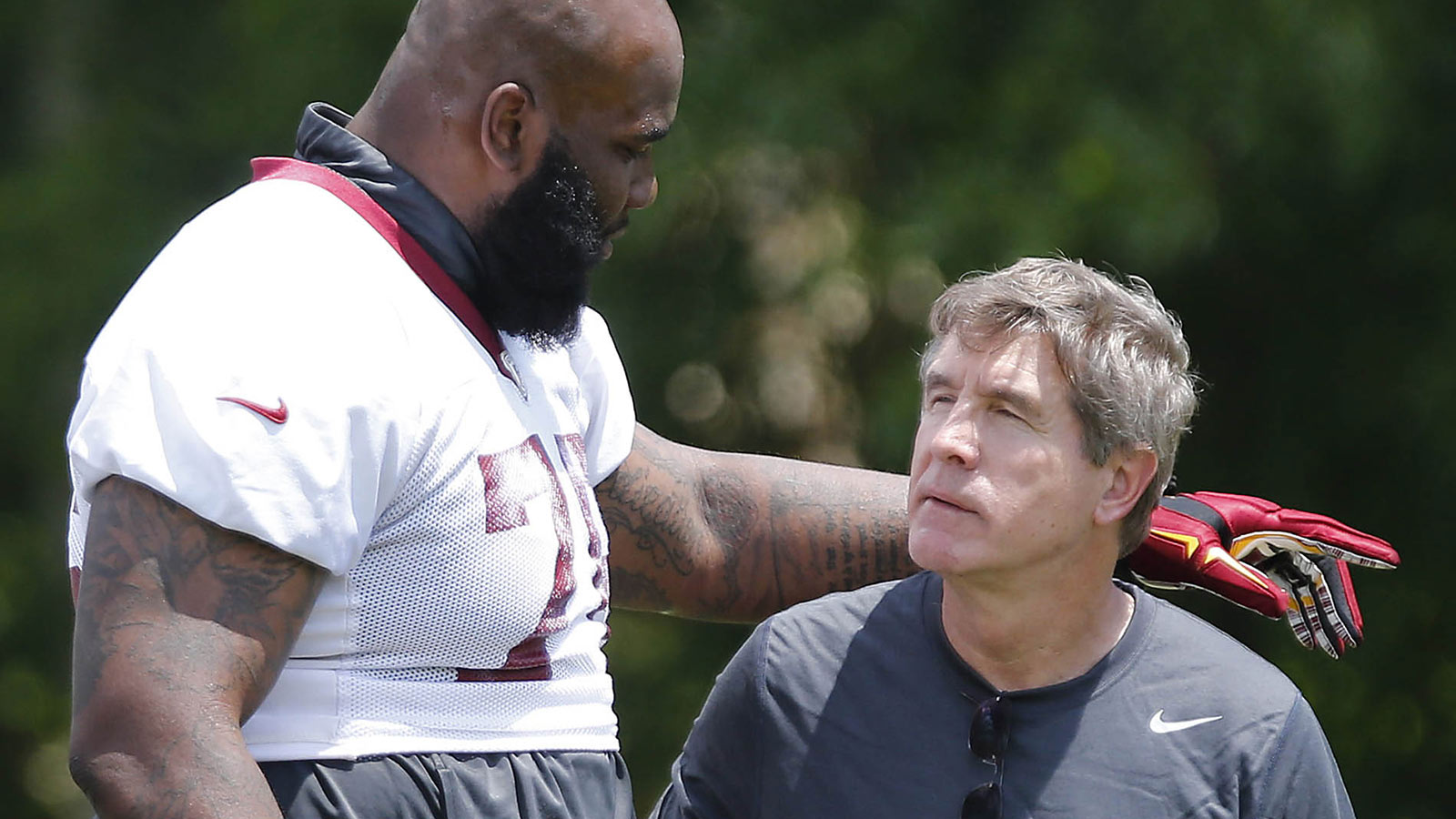 The 2014 season went just about as poorly as it could for Washington Redskins rookie offensive tackle Morgan Moses. No, he didn't get injured, but Moses flopped amidst lofty expectations for him. Moses was selected with the No. 66 overall pick and the Redskins expected him to come in and compete to start at right tackle right away. After a slow start during training camp, Moses didn't get his opportunity to start until a late season game against the 49ers, which would turn out to be his only start of the 2014 season. Now refreshed heading into 2015, Moses is excited for what he plans to make a heated training camp battle for the right tackle spot with 2015's first-round draft pick Brandon Scherff.
"There are two things competition brings out: it reflects character and it brings out the best person," Moses said, per Redskins Blog. "So I'm not going to shy away from competition, but he's [Scherff] a teammate. He's learning. He's a great guy. He's learning from all the vets. It's crazy that last year I was just in his position."
Moses was slowed down during the 2014 season due to a Lisfranc injury that occurred during one of the team's practices. Moses claims that he is now fully recovered from the injury as the Redskins practice during their second set of OTAs this week.
"It was crazy because it was my first injury for me throughout my whole life playing football, my first surgery, so having that, I feel like it's been a smooth process," Moses said. "Just rehabbing, getting back, trying to heal and trying to get comfortable with trying to do the same things that I have done before."
Moses will face a tough road to the starting lineup. Scherff has the draft pedigree, but more importantly, he has the game tape to lean on. Scherff was an exceptional blocker at the college level, and many scouts believe that he is the most ready lineman to enter the NFL as a rookie in 2015.
(h/t Redskins Blog)
Photo Credit: Geoff Burke/USA TODAY Sports