MLB Rumors: Mets reach agreement with Yoenis Cespedes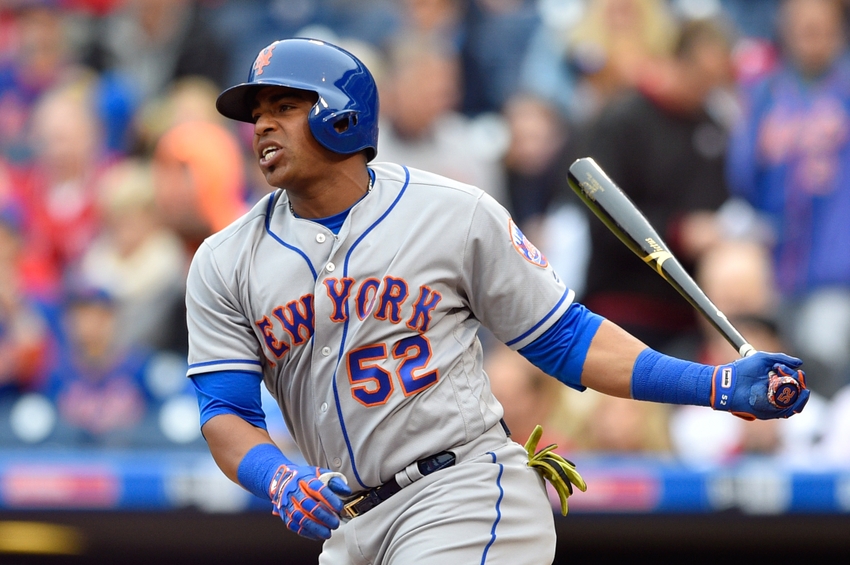 The New York Mets are reportedly going to be bringing back Yoenis Cespedes, something that is either good or bad.
One of the first major MLB free agency dominos is set to fall. The New York Mets initially allowed Yoenis Cespedes to walk this winter, but have since changed their minds. While the official numbers have't been released, FOX Sports insider Ken Rosenthal is reporting the Mets will be bringing back their slugger after all.
Rosenthal is reporting that the deal is worth $110 million over four-year, which is going to polarize fans in Queens.
Whether or not you're on board with this decision is a fool's guess. While he's a home run threat and one of the best sluggers in the National League, he's not going to come cheap. There are holes in the Mets lineup, and questions about their bullpen, which means money spent to bring back Cespedes won't be spent on those areas.
The move means that a major offseason piece is off the table. If teams wanted to get in on the Cesepdes sweepstakes, there are still sluggers like Jose Bautista and Yasiel Puig that can be had at the right price. Bautista is a free agent, while Puig will need to be acquired, which means paying him a big deal plus giving up prospects to Los Angeles in order to get him.
That's not a nonstarter, but it tops the needle toward Bautista. New York won't be in on that chase, but with Cespedes off the market, the hot stove is officially heating up.
More from FanSided
This article originally appeared on