Minnesota Vikings: When will Laquon Treadwell get his shot?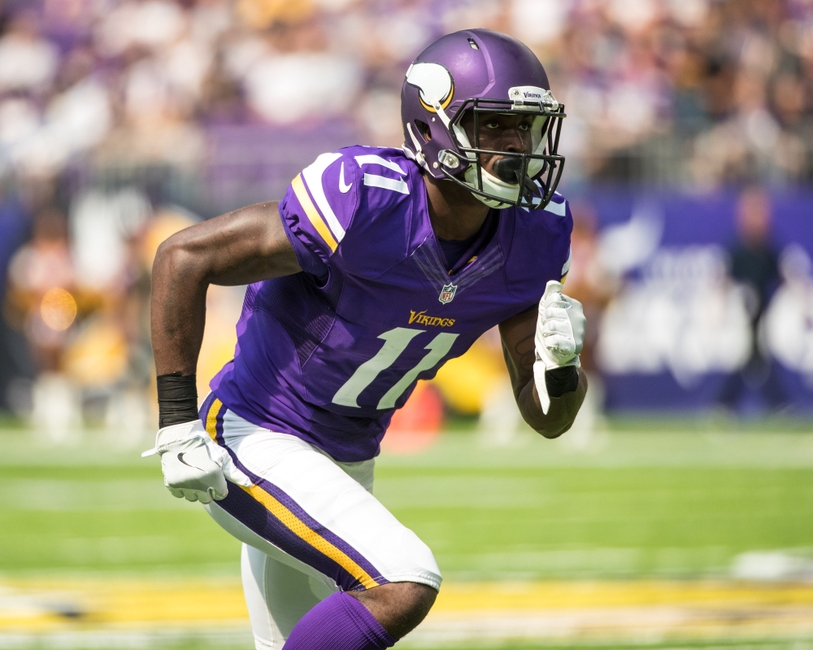 The Minnesota Vikings have a major weapon on their roster in Laquon Treadwell. When will we see him get into the action during a real game?
Where is Laquon Treadwell?
Whether it's injuries, inconsistency in practice, or perhaps a lack of knowledge/understanding of the playbook, we've seen nothing from the talented first round pick this season.
Treadwell was projected by some as a top 10 selection in this past year's draft class, and wound up slipping to the Vikings in the first round. Minnesota didn't even hesitate to pick him, and added one of the most talented and — what I believed to be — the most NFL-ready receivers in the draft.
But the apparent reality is, he hasn't been NFL ready.
He's played just 12 snaps in three appearances on the gameday roster, and has been inactive for three others.
Patience is key for Treadwell, who is returning to his home area of Chicago for a Monday Night Football matchup in what seems to be an ideal chance for the Vikings to get him involved. The Chicago Bears' defense is terrible. If Treadwell is struggling to get things going, this is as good a game as any to make something happen.
He has not caught a pass yet, but it's not too late for the Vikings to get him going.
Treadwell seems to be in pretty good spirits for a player that has seen absolutely no action in the first part of his NFL career. Perhaps he knows that it's justified at this point, but with Stefon Diggs struggling through injury the last few weeks, it would have made sense for Treadwell to jump in and try and impact a game.
This is such a talented player, it's hard to sit back and not wonder why the Vikings' offensive coaching staff isn't just scheming ways to get him the ball on quick slants, wide receiver screens, or throw a couple of deep balls his way.
At the very least, it would seem Treadwell could help open up opportunities for Diggs and star tight end Kyle Rudolph, but what do I really know?
Prime time against his hometown team in Chicago seems like a perfect opportunity to get the first rounder going. The Vikings have all the makings of a championship team defensively, but on offense, there are plenty of question marks.
Treadwell was brought in to help in the passing game, and it's high time the Vikings started getting him involved.
This article originally appeared on