Minnesota Vikings vs Arizona Cardinals: How to watch live or stream online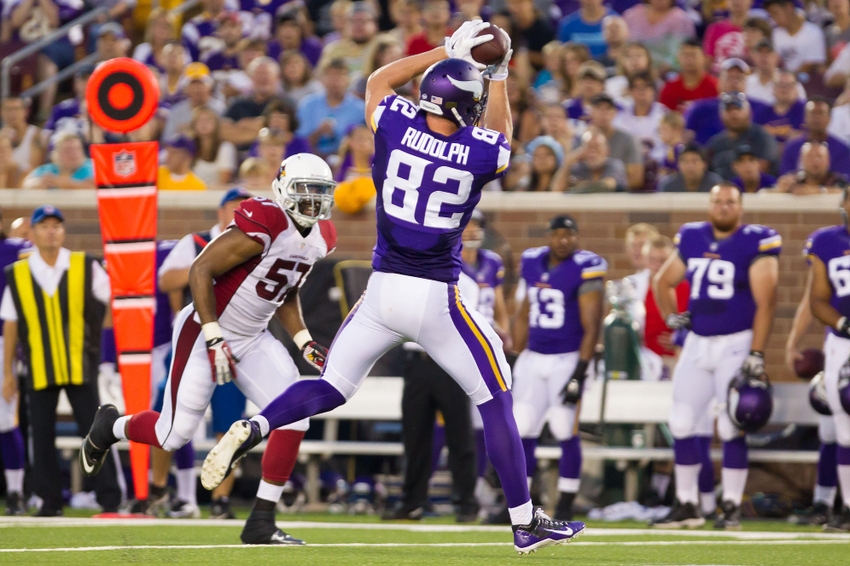 When do the Minnesota Vikings play the Arizona Cardinals and how can you watch the week 11 game live on your television or through an online stream?
The Minnesota Vikings are bound to recover from their 4 game losing streak, right? Well, at least that is what fans of the team are hoping, especially considering the Vikings have lost their hold on the NFC North and are now outside the playoff picture.
But there is time to bounce back. However, for it to start this week, Minnesota will need to get the best of a very interesting and tough Arizona Cardinals football team in week 11. Arizona has a strong run game combined with a sneaky passing game which could give the Vikings defense fits.
This should be a very fun game to watch. Both teams need this game to stay in the hunt in their division race and have any hopes to stay in the playoff picture.
Here is all the information you'll need for the big week 11 matchup:
Game: Minnesota Vikings vs Arizona Cardinals
Location: U.S. Bank Stadium in Minneapolis, MN
Date: November 20, 2016
Time: 12:00 pm CT
Weather: -indoors- little to no impact
Injury report: As shared on TVA
Officiating crew according to Football Zebras: Head official Clete Blakeman, umpire Ramon George, head linesman Hugo Cruz, line judge Tony Veteri, field judge Adrian Hill, side judge Joe Larrew, and back judge Steve Patrick.
Places to watch the Game LIVE
Broadcast information:
FOX Announcers: Joe Buck and Troy Aikman
Radio Info: Sirius 83/XM 226 or Sirius Online 818, Vikings Radio Network, KFAN-FM 100.3/KTLK-AM 1130
Don't miss the Minnesota Vikings taking on the Arizona Cardinals in week 11. Hopefully, the Vikings can get a big win here to get their once promising season back on track going forward in the 2016 NFL season.
This article originally appeared on