Minnesota Vikings: The Curse of being a Viking' Fan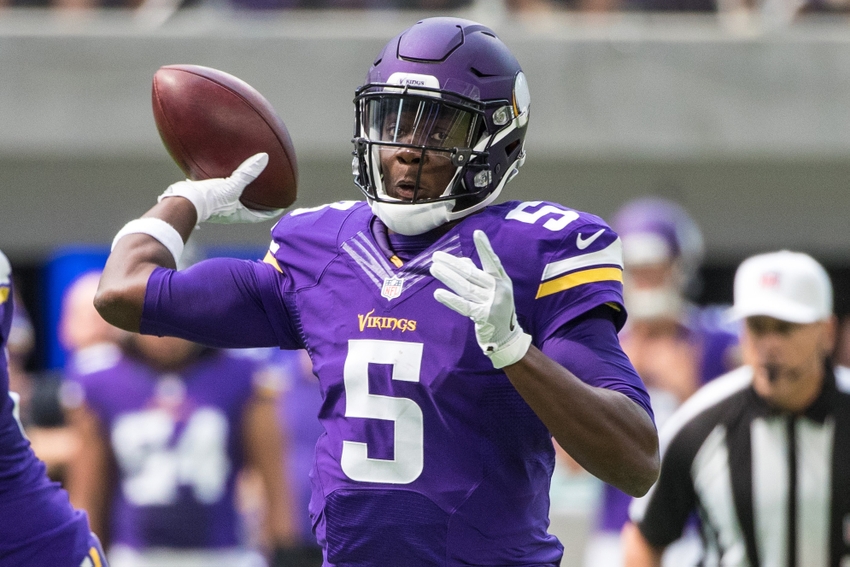 Life-long fans of the Minnesota Vikings have suffered through some agonizing experiences. Just when you are on the top of the mountain emotionally, truly believing this could be the year, something always seems to bring your dreams tumbling back down.
The swift kick to the mid-section came early this year for Minnesota Vikings fans.
The injury to Teddy Bridgewater is heart-breaking. All of Vikings' nation is hoping for a speedy recovery for our beloved QB.
Teddy's season ending knee injury is just one of the many spirit crushing moments Minnesota Vikings fans have faced over the decades. Super Bowl losses, missed field goals, blah-blah-blah. At what point does one start to wonder if there is something more sinister at play here?
You know you're a Vikings fan when…
It started with the sympathy text messages, followed by the phone calls, even rival fans have sent their condolences. Let the grieving process begin. It feels almost unbelievable, how can one franchise have so much bad luck?
Fans who love the Minnesota Vikings feel cursed. It's like getting your heart ripped out year after grueling year, but still we cheer and attempt to look for hope.
Is Shaun Hill capable of leading this team to the playoffs, former Viking Nate Burleson thinks so.
Minnesota runs a very pre-historic offense compared to the rest of the NFL. Norv Turner's system since arriving with the Vikings has been a run first-short passing type of mentality. Adrian Peterson will once again have to shoulder the load.
Rick Spielman will have to look for a veteran backup to play behind Hill. Joel Stave is an undrafted free agent who was supposed to be a camp project, not the Vikings number two QB on their depth chart. So what are some of the options?
Bring back Brian Sorensen for the final preseason game to buy some time. Teams will be cutting their numbers to 53, perhaps someone like Mark Sanchez becomes available.
Trade for a potential long-term starter. The Philadelphia Eagles have three QB's listed on their roster that are taking up valuable cap space. Carson Wentz isn't going anywhere, but perhaps Chase Daniels or Sam Bradford can be lured away.
Colin Kaepernick's name is popping up in the rumor mill.
Mike Vick still has the urge to lace em' up. A strong armed veteran who is able to use his athletic ability to escape the rush, remind you of anyone? (Circa 1998 Randall Cunningham)
The Cleveland Browns might be willing to part with Josh McCown, but at what price?
No matter how bleak the situation may seem there is always hope. Coach Zim is a fighter and he will have this team ready to play no matter who is lined up behind the center. The 2015 Minnesota Vikings were in no way considered an offensive juggernaut, but we still managed to win the NFC Central Division Title.
This article originally appeared on