Minnesota Vikings: Tennessee Titans week one Preview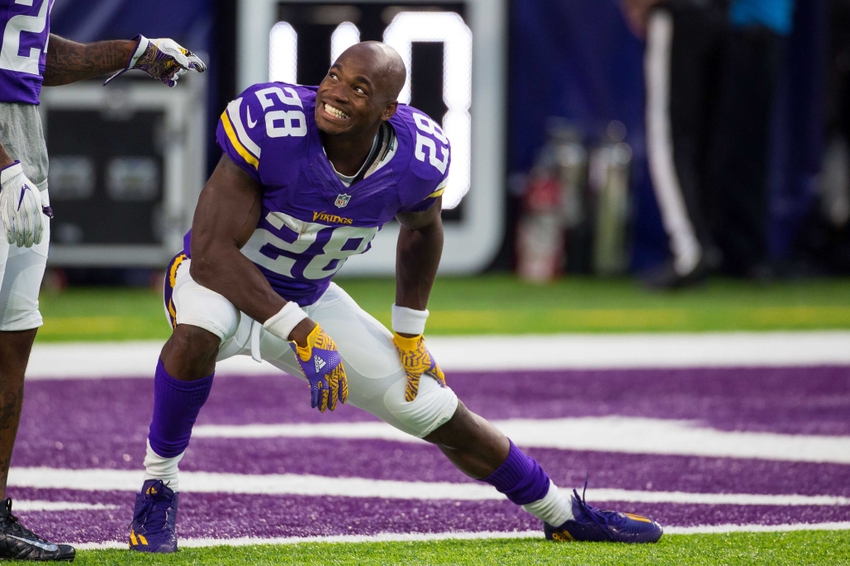 The Minnesota Vikings have been on an emotional roller-coaster as of late. Head Coach Mike Zimmer will try to get his squad focused after losing Teddy Bridgewater ten days before the NFL season begins.
Minnesota is coming off an 11-5 season in 2015, despite losing to the sub-par San Francisco 49ers in last years opening debacle.
I'm sure that loss will be mentioned numerous times leading up to Sunday's match up against the Tennessee Titans. Minnesota needs to get off to a quick start if they have any shot at emulating last season's success.
Vikings-Titans, previewing week one
Who starts at QB for Minnesota?
What the Josh Freeman experiment taught us. Who remembers Freeman starting two weeks after being signed by Minnesota? It was historically bad. Josh finished the game with a 6.1 QBR, one of the worst performances in NFL history by a quarterback.
I'm in no way comparing Freeman to Sam Bradford, but there is a lesson to be learned here. If you're going to start a new QB after only two weeks with the team, don't let him throw 53 times in his first start.
Shaun Hill will likely get the nod for Sunday's battle against Tennessee. Either way the game plan going in will be much of the same for the Vikings' offense. (run first-short passing game) Hill will likely be a one or two week placeholder until the team feels Bradford is ready to roll.
With starting job up in air Vikings making Shaun Hill and Sam Bradford both available to media Wednesday that is day when starting qb talks

— Chris Tomasson (@christomasson) September 6, 2016
Vikings run defense will be tested early.
The Titans will be looking to feed DeMarco Murray and Derrick Henry early and often. Tennessee's style of play is very similar to the Vikings scheme on offense. Minnesota may have one of the NFL's top overall defenses, but stopping the run was a big struggle at times for this squad in 2015.
One big question going into Sunday is Sharrif Floyd's health. Floyd's rookie year was the only season that he was available for all 16 games. The first rounder has failed to live up to lofty expectations since being drafted by the Vikings in 2013. If the Vikings have any shot at improving their run defense Sharrif Floyd needs to stay healthy and productive.
Red zone production.
Having to settle for field goals inside the twenty cost this team a playoff win against the Seahawks. Coach Zim has made scoring TD's in the red zone a priority throughout the preseason. We will see on Sunday if the Minnesota Vikings have improved on that facet of their game.
Special teams will matter.
I don't think anyone expects this game to be a barn-burner. Field position and putting points on the board will be important in a low scoring game. Blair Walsh seems to have fully recovered from last year's fallout, Jeff Locke however still looked a little shaky during camp. Locke needs to get off to a good start or he may be looking for a new job.
Outcome
Even with Shaun Hill leading the way the Minnesota Vikings should come out of Nashville victorious. Look for Adrian Peterson and Jerick McKinnon to both have big games. Tennessee gave up an average of 26.4 points to opposing offenses last season, while the Vikings only allowed opponents 18.9 ppg. It might not be pretty but the Vikings win 21-17.
Game Details:
Sunday, September 11th, 1:00 PM (EST)
LP Field, Nashville, TN
TV Broadcast:
FOX
Radio:
KFAN 100.3 FM
KTLK 1130 AM
Line: Vikings opened as a three-point favorite
This article originally appeared on