Vikings GM provides rare update on QB Teddy Bridgewater's recovery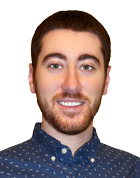 Minnesota Vikings quarterback Teddy Bridgewater suffered the most crushing injury of 2016 when he tore up his knee during a late August practice. It was a severe injury that was believed to be career-threatening, forcing him to miss all of last season. It also led to the Vikings' acquisition of Sam Bradford, who now figures to be the starter in 2017, too.
Though it's still unclear when Bridgewater will return, his diagnosis doesn't sound promising. Vikings general manager Rick Spielman discussed Bridgewater's recovery on Thursday, saying he hasn't done any football activities yet and is still working to get his knee back to "functional."
Spielman on Bridgewater rehab: No football activities yet (drop backs,, passing). Still working to get back to "functional." #Vikings

— Brian Murphy (@murphPPress) February 23, 2017
Spielman wouldn't say for certain whether Bridgewater will ever play again but did say "everybody's hoping." He added it's "totally unfair" to put a timetable on his return due to the severity of the injury that he suffered.
On Bridgewater: Still no timeline internally. "Totally unfair" to put one on him.Working thru motion. 100% play again? "Everybody's hoping"

— Tom Pelissero (@TomPelissero) February 23, 2017
With "no timetable" for Bridgewater's return, and no guarantee he'll ever play again, the Vikings are turning to Bradford going forward. When they made the trade for him, it was originally believed to be more of a one-year thing with Bridgewater coming back for 2017.
That's no longer the case with Bradford being under contract through next season. After that, who knows what will happen. Spielman wouldn't answer as to whether the Vikings will try to extend Bradford's deal, but did say he would make that trade again in a "minisecond."
Spielman: "i feel he's in the prime of his career.. I would do that trade over again in a 'minisecond' to get Sam Bradford on this team."

— Brian Murphy (@murphPPress) February 23, 2017
For those who thought the Vikings overreacted by trading a first-round pick for Bradford, it now makes more sense. Bridgewater's future seems cloudy at best.