Minnesota Vikings OC Norv Turner Announces Stunning Resignation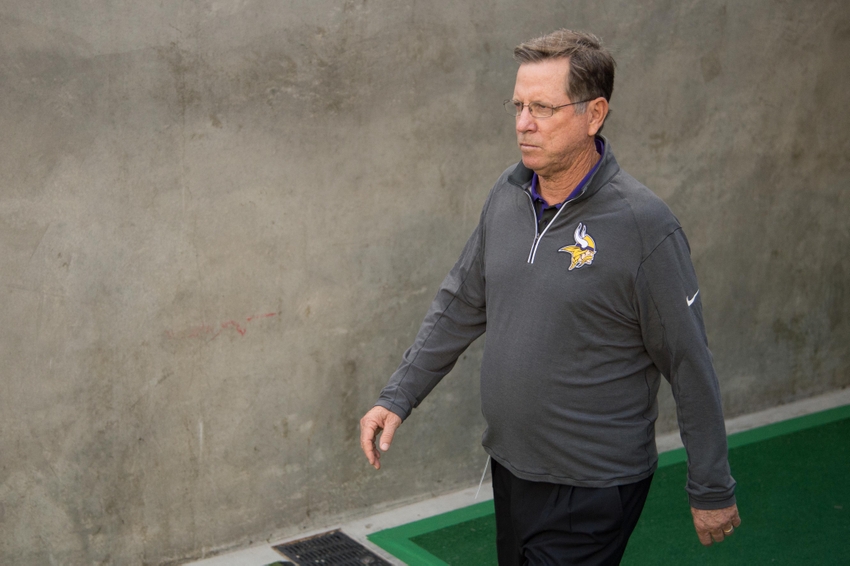 The Minnesota Vikings have experienced a complete 180 since starting the year undefeated
After being crushed 20-10 by the Chicago Bears, Vikings offensive coordinator Norv Turner announced his resignation on Wednesday morning after three years with the team.
Tight ends coach Pat Shurmur will be named the interim offensive coordinator, a title he held in Philadelphia with quarterback Sam Bradford.
The move is a shocking turn of events for a team that was one of the best in the NFL over the first month of the season.
Stunner: Vikings' OC Norv Turner has resigned, league sources tell ESPN. https://t.co/09uZ9HpKjc

— Adam Schefter (@AdamSchefter) November 2, 2016
Minnesota had the second-least amount of offensive yards (2053) with San Francisco tailing close behind. They were also second-to-last in yards per game, and 23rd in average points per game.
The Vikings offensive line has allowed 22 hits on quarterback Sam Bradford in their last two games, the most in the NFL.
In fairness to Turner, injuries have destroyed the Vikings this year. Losing your starting quarterback in Teddy Bridgewater less than two weeks before the season starts and replacing him with a quarterback nowhere near as athletic is a tough assignment.
Follow that up with losing one of the greatest running backs of all-time, nearly all of your offensive line depth, and for a period of time your best wide receiver. The situation was clearly not a favorable one for Turner, and he was able to leave with his head held high.
Turner has been a head coach in the NFL for 15 years, spending the majority of his time in Washington and San Diego. He also coached for the Raiders in 2004 and 2005. He has strong connections across the football world, having coached at Oregon, USC, the Dallas Cowboys, Los Angeles Rams, Miami Dolphins, San Francisco 49ers, and Cleveland Browns.
The timing of this move is tough with a game against the Lions in four days, but Pat Shurmur's familiarity with Sam Bradford will help the transition run as smooth as possible.
This article originally appeared on