Minnesota Vikings: Norv Turner Resignation Stuns Everyone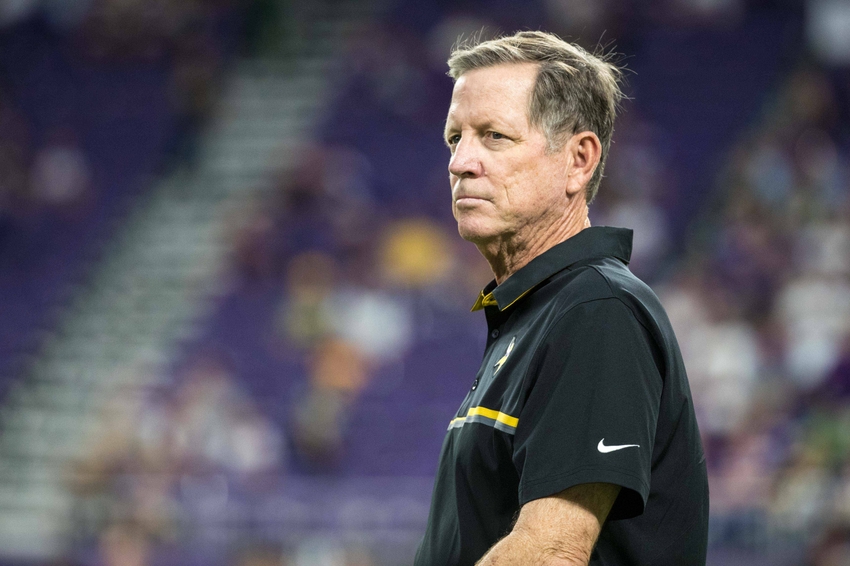 Norv Turner unexpectedly resigned as the offensive coordinator of the Minnesota Vikings today. How will this impact the team going forward?
In an utterly shocking announcement on Wednesday, it was revealed that the Minnesota Vikings were losing their offensive coordinator Norv Turner. According to ESPN's Adam Schefter, Turner unexpectedly resigned on Wednesday morning.
Stunner: Vikings' OC Norv has resigned, league sources tell ESPN. https://t.co/ifxky8WPKU

— Adam Schefter (@AdamSchefter) November 2, 2016
Schefter also reported that Pat Shurmur would take over as the team's offensive coordinator. Needless to say, this move is completely surprising and it could have a negative impact on the team.
After starting the season 5-0, the Vikings have looked beatable in the last couple of weeks. They lost to the Philadelphia Eagles and the Chicago Bears and their offense looked mediocre. In the two games combined, they only put up 20 points and struggled to move the ball on the ground and in the air.
Still, the Vikings were not looking to get rid of Turner because of this. In fact, it appears that the decision was made entirely by Turner. According to ESPN's Ed Werder, Turner was frustrated by disagreement over the offense, citing that he had "different views" about this offense.
Turner also offered this statement in regards to his resignation that was released by the Vikings Twitter account.
Statement from Norv Turner on his resignation: pic.twitter.com/ZTmu1xbozD

— Minnesota Vikings (@Vikings) November 2, 2016
Moving forward, Shurmur is going to be the man to fix the offensive issues. While losing Turner will be a blow, Shurmur should be able to had success. Quarterback Sam Bradford worked with Shurmur during their time together in Philadelphia, so perhaps Shurmur will be able to build an offense that works for the veteran quarterback. If he can do that, then the Vikings may be able to repeat their success from early on in the season.
Regardless of what happens, this is going to be a situation to watch. The Vikings were one of the Super Bowl favorites coming into this week, but this move could shake things up. The team will still be competitive, but if their offense is in turmoil, then they may have issues making it to the big game come February.
More from NFL Spin Zone
This article originally appeared on