Minnesota Vikings: Mike Zimmer Out Thursday Night vs Cowboys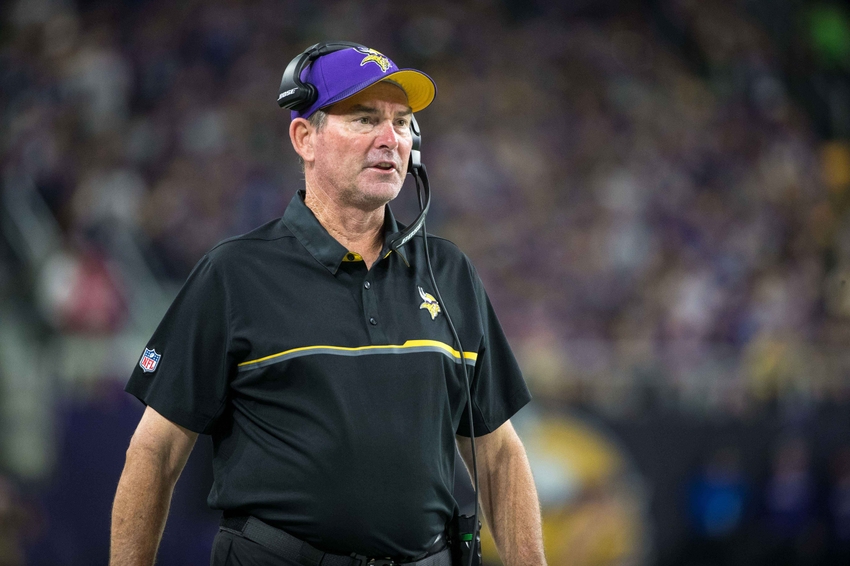 Mike Zimmer will miss Thursday Night Football vs the Dallas Cowboys as the Minnesota Vikings head coach recovers from emergency surgery.
Minnesota Vikings head coach Mike Zimmer seemed like an early shoo-in for NFL Coach of the Year in the 2016 season. Despite the losses of Teddy Bridgewater and Adrian Peterson, the Vikings started the year 5-0. Of course, we all know that things have derailed since then. Now they sit at 6-5 and need a huge upset win on Thursday Night Football against the Dallas Cowboys, winners of 10-straight.
If the Vikings are going to pull off the big win on Thursday, though, they'll have to do it without their head coach. On Wednesday night, Zimmer was taken to the hospital for emergency eye surgery. The 60-year-old suffered a detached retina that needed to be repaired. Immediately, his status for the Thursday night game was put into jeopardy.
Early on Thursday morning, though, it was first rumored and then confirmed that Mike Zimmer will miss the matchup versus the Cowboys. In his place, special teams coach Mike Priefer will take over the head coaching duties:
Frankly, it's hard to know what to expect from Priefer on the sidelines. While he's been on the sidelines for five different NFL teams since 2002, his merits are still relatively unknown. That said, it speaks highly of him that he would be second-in-command in Zimmer's absence.
As for the Vikings as a whole, this couldn't come at a worse time. Not only are they one game out of the division lead and trailing in the Wild Card, but it's such short notice to be without the head coach. However, there's always the chance that this could galvanize the team to play for Zimmer. Therefore, don't count out Minny at home, even if their backs are now against the wall.
This article originally appeared on