Minnesota Vikings HC Mike Zimmer: Adrian Peterson 'looks great'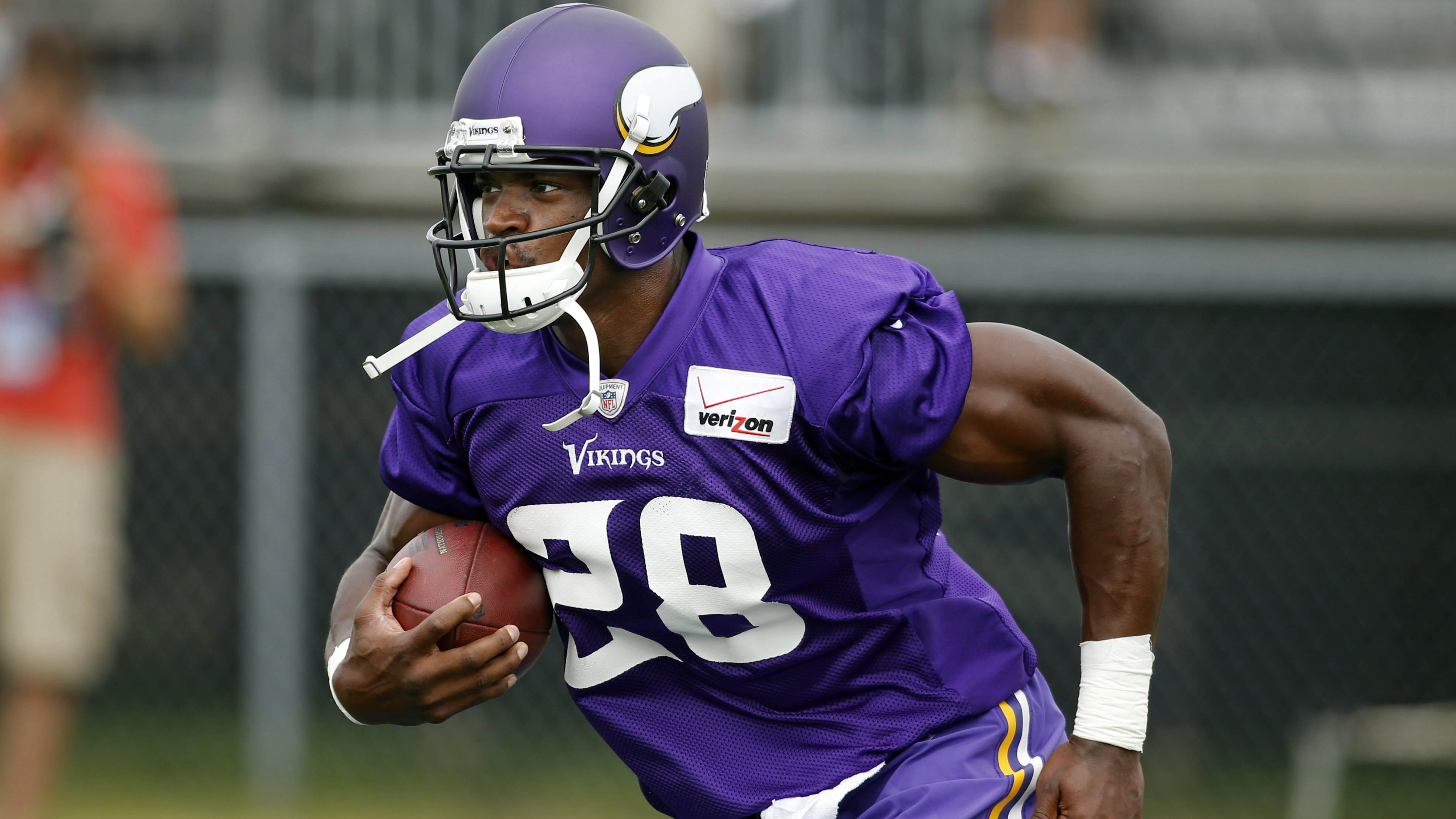 Mike Zimmer didn't get much of a chance to see Adrian Peterson in action during his first season as head coach of the Minnesota Vikings. Peterson only played in one game, then spent the rest of the season on the Exempt/Commissioner's Permission list.
Now, as Peterson prepares with the Vikings for the upcoming season, Zimmer is being reminded of just how good his star running back is.
"He looks great," Zimmer told Sid Hartman of the Star-Tribune. "He made a great cut the other day in practice and I went over to him and said, '[Running backs] coach [Kirby] Wilson has taught you well on that cut you made.' It was an amazing cut and he does it every day, some of these things he does. He's catching the ball well out of the backfield and we are excited to have him."
As Zimmer mentioned, Peterson can be a big help in the passing game, especially since the Vikings are fielding a young and largely inexperienced quarterback in Teddy Bridgewater. But how much of a difference can the addition of Peterson make for Bridgewater in his second professional season?
"Hopefully it makes a lot," Zimmer said, per the Star-Tribune. "We have some weapons outside and hopefully makes our offensive line better, as well. I do think that's going to be a big key to our football team."
Peterson, 30, is entering his ninth NFL season. He may be most celebrated for his 10,190 career rushing yards, but he has also been a helpful pass-catcher with 208 career receptions for 1,715 yards and five touchdowns.
(h/t Star-Tribune)
Photo Credit: Bruce Kluckhohn/USA TODAY Sports