Minnesota Vikings Forego Trade Deadline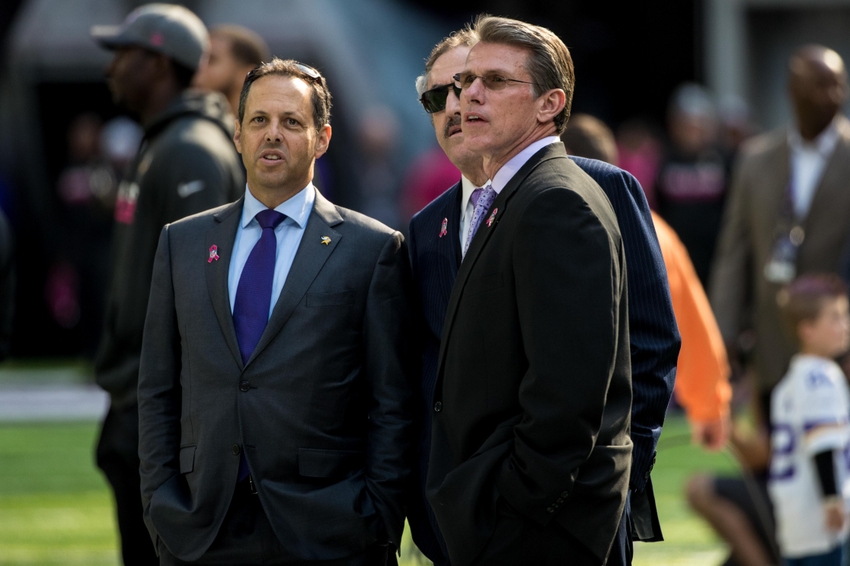 The Minnesota Vikings went without making a trade before the 4 p.m. New York time deadline.
It's official; the Minnesota Vikings are rolling with the offensive line they currently feature. Whether or not they tried to make a trade is irrelevant now.
Rumors of restructured contracts, Joe Thomas and Joe Staley no longer matter. The remainder of the season now hinges on the abilities of the coaching staff, T.J. Clemmings, Jake Long and Jeremiah Sirles.
This lead to two fateful questions for the Minnesota Vikings: Did they need an offensive lineman? Would Joe Thomas be the cure for this team?
The answer to both questions is no. One offensive lineman is not what the Vikings need–they need at least two, maybe three. Joe Thomas alone could not cure this offensive line simply because the other side would still be miserable. Neither Jake Long nor T.J. Clemmings could hold a block. So what if one side works out–the other side is still giving up sacks.
Would Joe Thomas help? Sure. Of course he would. But just as much as the offensive line is a problem of talent, it is a problem of coaching. The Vikings supposedly brought in an offensive dream team this year with incumbent Norv Turner and newcomers Pat Shurmur and Tony Sparano.
Plus, the Vikings invested the most capitol in their offensive line before the season started of any NFL team. It never looked great, but even the back ups came in and did enough through the first five weeks.
Obviously, even through the first five weeks, the Vikings clearly had a weakness. Yet, there is something to be said about making it work. That strategy seems to have gone out the window while the new plan apparently is to trust that the proverbial light bulb will turn on for T.J. Clemmings, Jake Long and even Brandon Fusco.
Despite the hopeless abyss that seems to be the Minnesota offensive line, kudos to Rick Spielman for his resolve. Vikings fans will thank him when this team is still good five years from now. A team can still fall short if they put all their eggs in one basket, or season, and Spielman still seems to have a future-oriented long-term plan.
That being said, this season is not lost. The Minnesota Vikings still have the lead in the NFC North and the two-seed in the NFC playoff picture. Sam Bradford and the offensive line need some support, and the Vikings have at least one game of room for experimentation. And please, Norv, no more Asiata red zone runs on third and one.
More from Sporting Sota
This article originally appeared on