Minnesota Vikings fan tries to recreate Browns quarterback jersey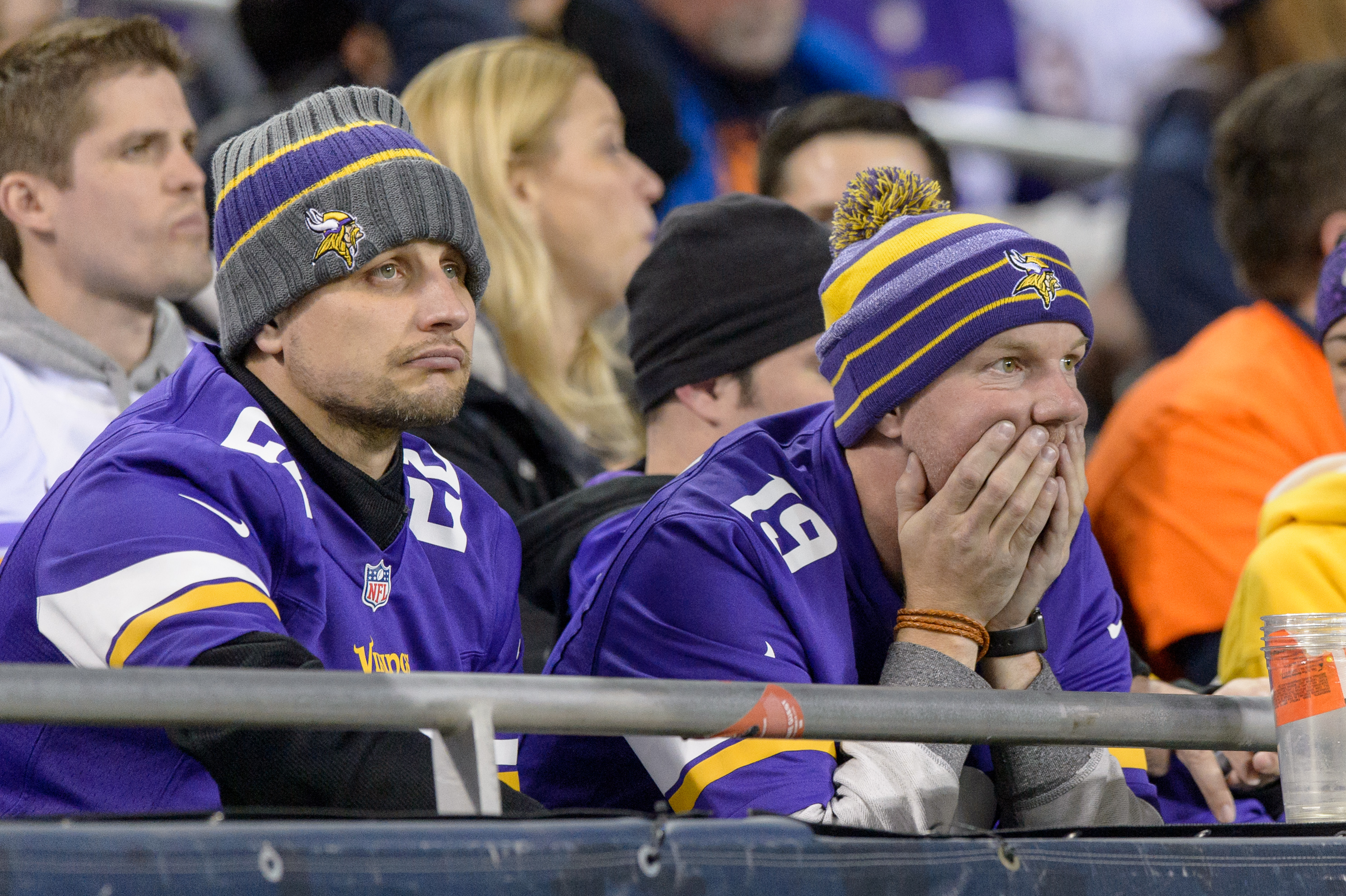 The Minnesota Vikings lost a third straight game on Sunday, and a fan decided to create a jersey lamenting the team's quarterback situation.
Cleveland Browns fans have famously created jerseys with the laundry list of quarterbacks that have started for the franchise since its re-inception in 1999. It's funny and sad at the same time, while also serving as an explanation for the franchise's ongoing struggles.
The Minnesota Vikings have lost three games in a row since a 5-0 start this season, and through the last 20-25 years of their history they've had their own laundry list of starting quarterbacks. A fan has narrowed things down to the three seasons Mike Zimmer has been Vikings' head coach, in an attempt to create a version of the Browns quarterback jersey.
It doesn't make a lot of sense to put Teddy Bridgewater on the list twice, and the "Who Cares!" clearly looks like a space filler to make the list look longer. Christian Ponder also only made one start under Zimmer, in relief of an injured Bridgewater in 2014, while Cassel only started three games at the start of that 2014 season before being injured himself and giving way to Bridgewater.
Any real angst about the Vikings' quarterback situation, outside of Bridgewater's future as he comes back from the devastating knee injury he suffered this preseason, is unfounded or simply played up for humor.
For comparison sake, here's a picture of a recent, updated version of the Browns' quarterback jersey.
Meanwhile in Nashville @benmaller @DannyGradio @Eddieonfox @ClayTravis pic.twitter.com/jdKtLDQCLq

— Richard Knutts (@BoneCrusherMCMM) October 16, 2016
So fear not, Vikings fans, your team is still atop the NFC North. There's a long way to go downhill, in all facets, before a side-by-side comparison to the Browns is warranted.
This article originally appeared on