HOFer Alan Page to sound Gjallarhorn for Vikings home opener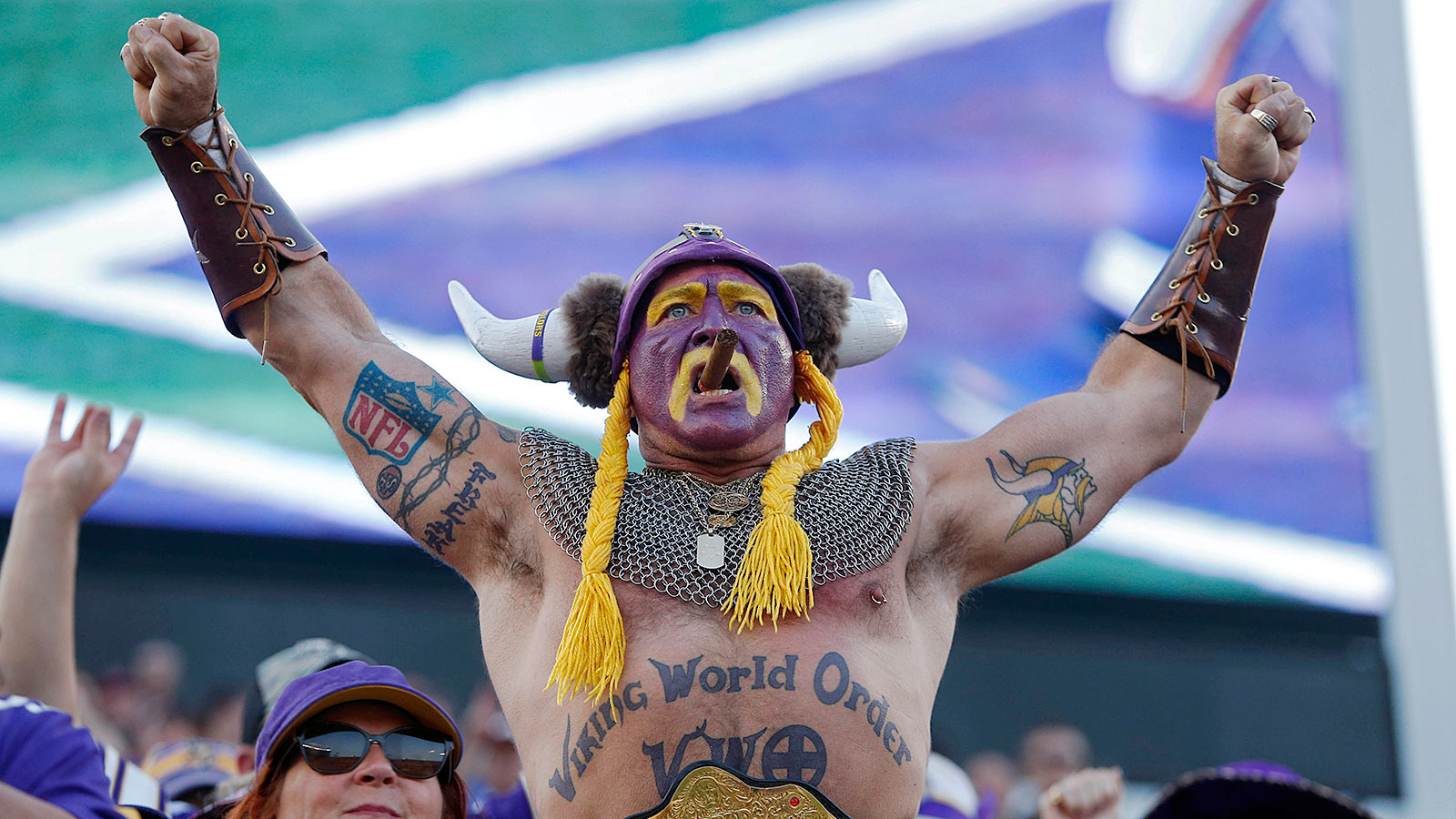 Hall of Fame defensive end Alan Page (Class of 1988) will have the exclusive honor of sounding the Gjallarhorn at the Minnesota Vikings' 2015 home opener versus the Detroit Lions on Sunday, the team announced on its official Twitter account.
Recently retired MN Supreme Court Assoc. Justice and Vikings @ProFootballHOF Alan Page will sound today's Gjallarhorn pic.twitter.com/FgTcnVRoAi

— Minnesota Vikings (@Vikings) September 20, 2015
The Gjallarhown is an homage to the Minnesota mascot's Nordic roots. The Vikings' official website details the ancient instrument and the team's tradition, which spans less than a decade:
"According to Norse mythology, the Gjallarhorn was sounded to announce the arrival of the gods. In 2007, the Gjallarhorn found a new home at Mall of America Field and, now signals THE VIKINGS ARE COMING and the start of a great battle on the gridiron. Signaling the entrance of the team is something few can lay claim to."
Here's a YouTube video from Groth Music, the Minneapolis music store that made the Gjallarhorn for the Vikings, explaining the instrument.
Page played for the Vikings from 1967-1978. He was the most accomplished member of a Minnesota defensive line nicknamed the Purple People Eaters, with nine Pro Bowl appearances and 173 career sacks (unofficial). He and Lawrence Taylor are the only defensive players in NFL history to be named league MVP (1971).
The Gjallarhorn isn't always sounded by a former Vikings great. War veterans, olympic medalists and even UFC star Brock Lesnar have done it. Teddy Bridgewater's mom, Rose Murphy, held the honor before the Vikings' home game versus the Lions last year.
(h/t Minnesota Vikings)
MORE NEWS:
Want stories delivered to you? Sign up for our NFL newsletters.