Minnesota Vikings CB Captain Munnerlyn will not play vs Redskins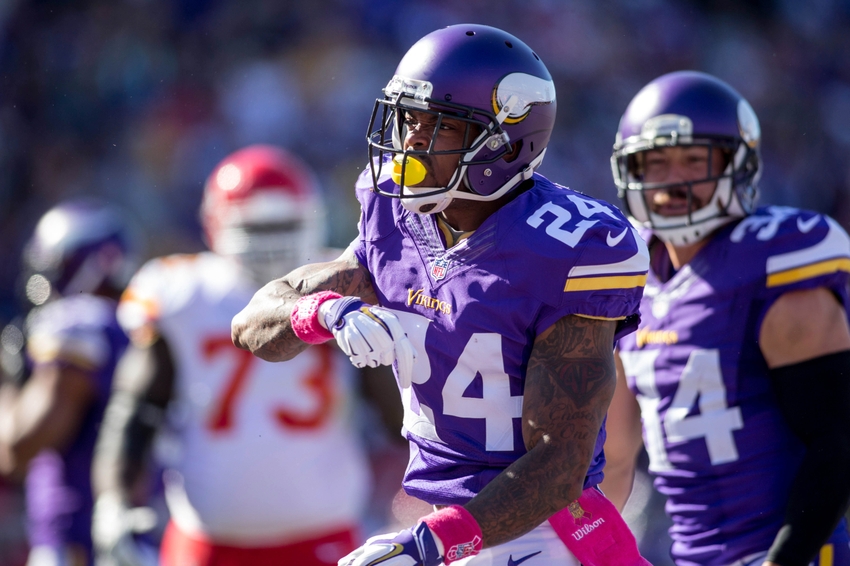 The Minnesota Vikings will play their week 10 contest against the Washington Redskins on Sunday, November 13, 2016 without cornerback Captain Munnerlyn.
By now, fans of the Minnesota Vikings are tired of hearing about injuries. Seeing several of their star players go down for the season and others struggling to keep healthy has been frustrating to say the least.
More bad news was handed down today as the status of veteran cornerback Captain Munnerlyn was downgraded on the injury report according to ESPN. Previously, Munnerlyn was listed as questionable, but a change has been made to designate him as out for week 10.
The Vikings were hopeful to have the services of their star nickel cornerback against the Washington Redskins. Minnesota is on the road against the returning NFC East champions and the team will face a big challenge in containing tight end Jordan Reed during the Sunday, November 13, 2016 contest.
Minnesota will likely use a combination of Terence Newman and Mackensie Alexander in his absence with a larger dose of Trae Waynes than usual on the outside. Last week, Alexander struggled with coverage and penalties, as rookie defensive backs often do. However, he will have a good chance to learn more on the field this week.
The Vikings are also looking to snap a three game losing streak, which has included two division opponents. While they are still on top of the NFC North for now, teams like the Detroit Lions and Green Bay Packers are hot on their trail.
Don't miss the Minnesota Vikings and the Washington Redskins doing battle on Sunday, November 13, 2016. Hopefully, Munnerlyn can take this time to heal his wounds and rest up, as he will be essential to have available for the remainder of the 2016 NFL season.
This article originally appeared on