Minnesota Vikings at Washington Redskins: Week 10 injury report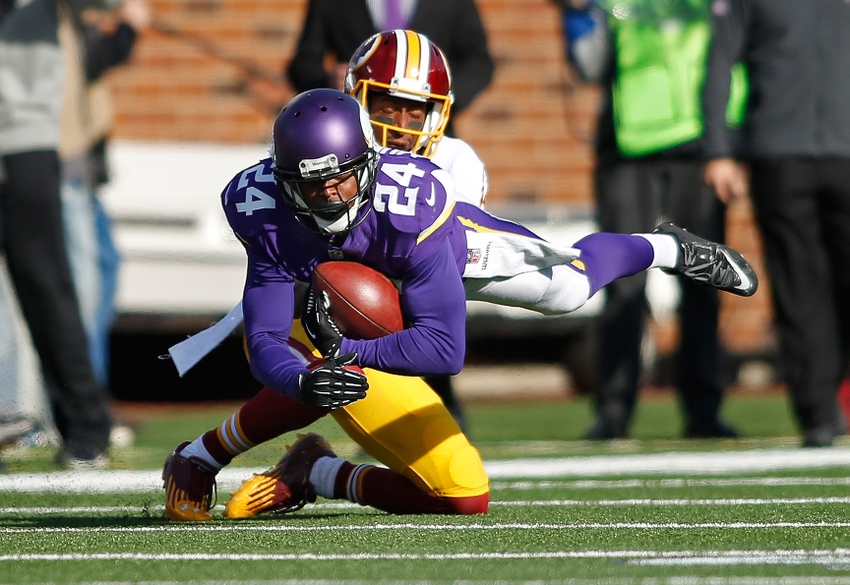 Which players will sit out week 10 and who will have a chance to play when the Minnesota Vikings play the Washington Redskins? Check out the injury report!
Week 10 of the NFL season has arrived and it will present the Minnesota Vikings with another big challenge. After losing three straight, they will go on the road to the nation's capital to play another team looking to repeat as the winners of their division, the Washington Redskins.
Of course, being healthy can have a major impact on a game. The Vikings have not had much luck on that front, losing many starters to injuries and having even more struggling to stay on the field. Thankfully, the Friday injury reports have been released to know who won't be suiting up and who has a good chance to play.
Here is the injury report for the week 10 game according to the official posting on the NFL.com website:
MINNESOTA VIKINGS
Out
Sharrif Floyd, DT – knee
Marcus Sherels, PR/CB – ankle
Doubtful
Questionable
Zac Kerin, OL – hand
Captain Munnerlyn, CB – ankle
Laquon Treadwell, WR – hamstring
The good news here is that Linval Joseph is nowhere to be seen in the chart. Losing him for this game would have been a massive hit, as his play has been a great reason for the success of the defense this year. Plus, having Munnerlyn as questionable is very good considering how much his status seemed to be in question earlier in the week.
WASHINGTON REDSKINS
Out
Doubtful
DeSean Jackson, WR – shoulder
Questionable
Will Blackmon, S – thumb
Duke Ihenacho, S – concussion
Morgan Moses, OT – ankle
With no players listed as out, there is a chance that Washington could have all available players suited up on Sunday. Having DeSean Jackson available would be huge for the Redskins, as he is a great player to take the top off a defense.
Don't miss the Minnesota Vikings taking on the Washington Redskins on Sunday, November 13, 2016. This will be a hard-fought game between two former playoff squads who are looking to return to the postseason, and a win in week 10 would definitely help their cause.
This article originally appeared on