Minnesota Vikings at Washington Redskins: How to watch live or stream online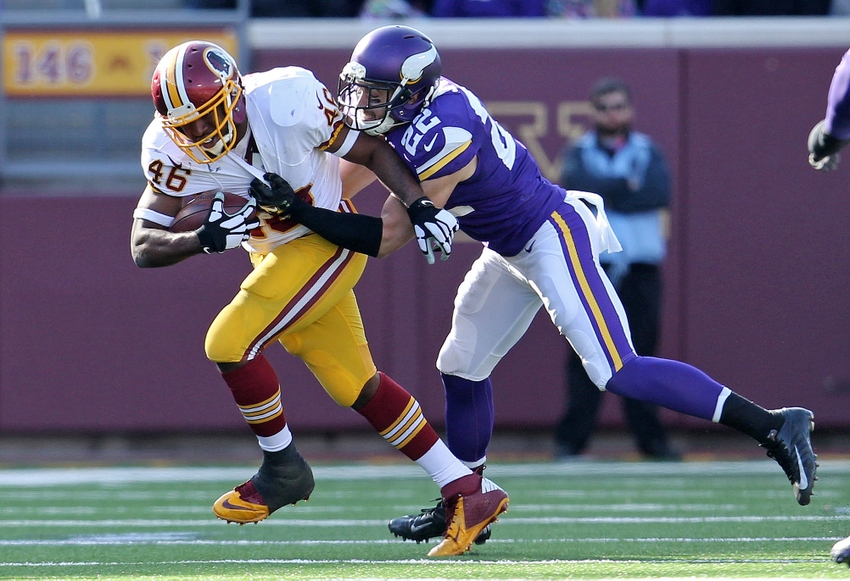 How can you watch the Minnesota Vikings take on the Washington Redskins during week 10 either on television or through a live online streaming source?
The Minnesota Vikings and Washington Redskins both have similar goals. Both were teams very few people expected to win their divisions last year, but are hoping to repeat that feat. However, there is tough competition in both the NFC North and NFC East that will make it difficult for the two teams.
Week 10 will put these two teams up against each other. Only one team can walk away victorious (unless there's another fluke tie) and strengthen their chances at success this season while the other will continue to struggle.
For the Vikings, they are looking to rebound from a 3 game losing streak during this week's game, which puts a lot of pressure on Minnesota to deliver.
Because of that, this should be a game you won't want to miss. Thankfully, all the information you'll need to check out and enjoy this game is listed right here! Here's what you need to know heading into week 10:
Game: Minnesota Vikings at Washington Redskins
Location: FedEx Field in Landover, Maryland
Date: November 13, 2016
Time: 12:00 pm CT
Weather: 55°F, clear skies, wind 5m WSW
Officiating crew according to Football Zebras: Head official Pete Morelli, umpire Bryan Neale, head linesman Steve Stelljes, line judge Carl Johnson, field judge Doug Rosenbaum, side judge Boris Cheek, and back judge Greg Steed.
Places to watch the Game LIVE
Broadcast information:
FOX Announcers: Dick Stockton and Chris Spielman
Radio Info: Sirius 83/XM 226 or Sirius Online 818, Vikings Radio Network, KFAN-FM 100.3/KTLK-AM 1130
As always, it is highly recommended that fans only use LEGAL means to watch the game between the Minnesota Vikings and Washington Redskins. The Viking Age asks that links or directions to illegal viewing methods not be shared in the comments below.
This article originally appeared on