Minnesota Vikings at Detroit Lions: How to watch live or stream online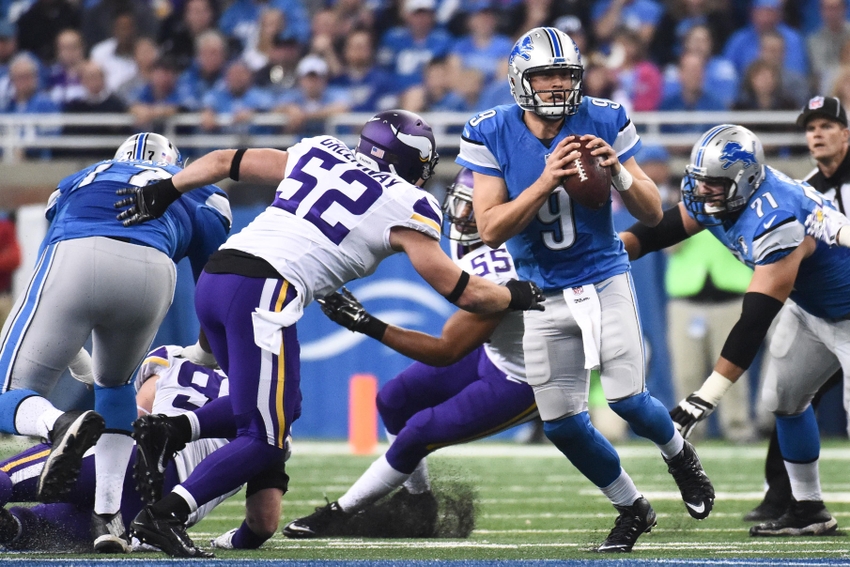 Where and when can you watch the Minnesota Vikings and Detroit Lions play during week 12 on Thanksgiving day on television or through a live online stream?
Being able to watch Minnesota Vikings games each week can be a real challenge. The toughest obstacle during week 12 will be family, since the game will likely be on when many people are getting together with their loved ones for Thanksgiving dinner.
Thankfully, it shouldn't be too hard to find a way to watch the game this week, even if you don't have a television with the major networks, since the game is nationally televised and has many different streaming options available as well.
Here is all the information you'll need to watch the big week 12 matchup between the Vikings and Lions on Thanksgiving Day:
Game: Minnesota Vikings at Detroit Lions
Location: Ford Field in Detroit, Michigan
Date: November 24, 2016
Time: 12:00 pm CT
Weather: -indoors- no impact
Injury report: As shared on TVA
Officiating crew according to Football Zebras: Head official Carl Cheffers, umpire Ruben Fowler, head linesman Kent Payne, line judge Tim Podraza, field judge Brad Freeman, side judge Scott Novak, and back judge Jim Quirk.
Places to watch the Game LIVE
Broadcast information:
As always, The Viking Age does NOT encourage people to use illegal streams of games to watch the game between the Minnesota Vikings and Detroit Lions. With this being a nationally televised game and all the ways to watch legally, there is no reason to resort to illegal streams and it would be greatly appreciated if those links stayed out of the comments below.
This article originally appeared on