Mike Zimmer on Minnesota's rookie CB Trae Waynes: 'He's got work to do'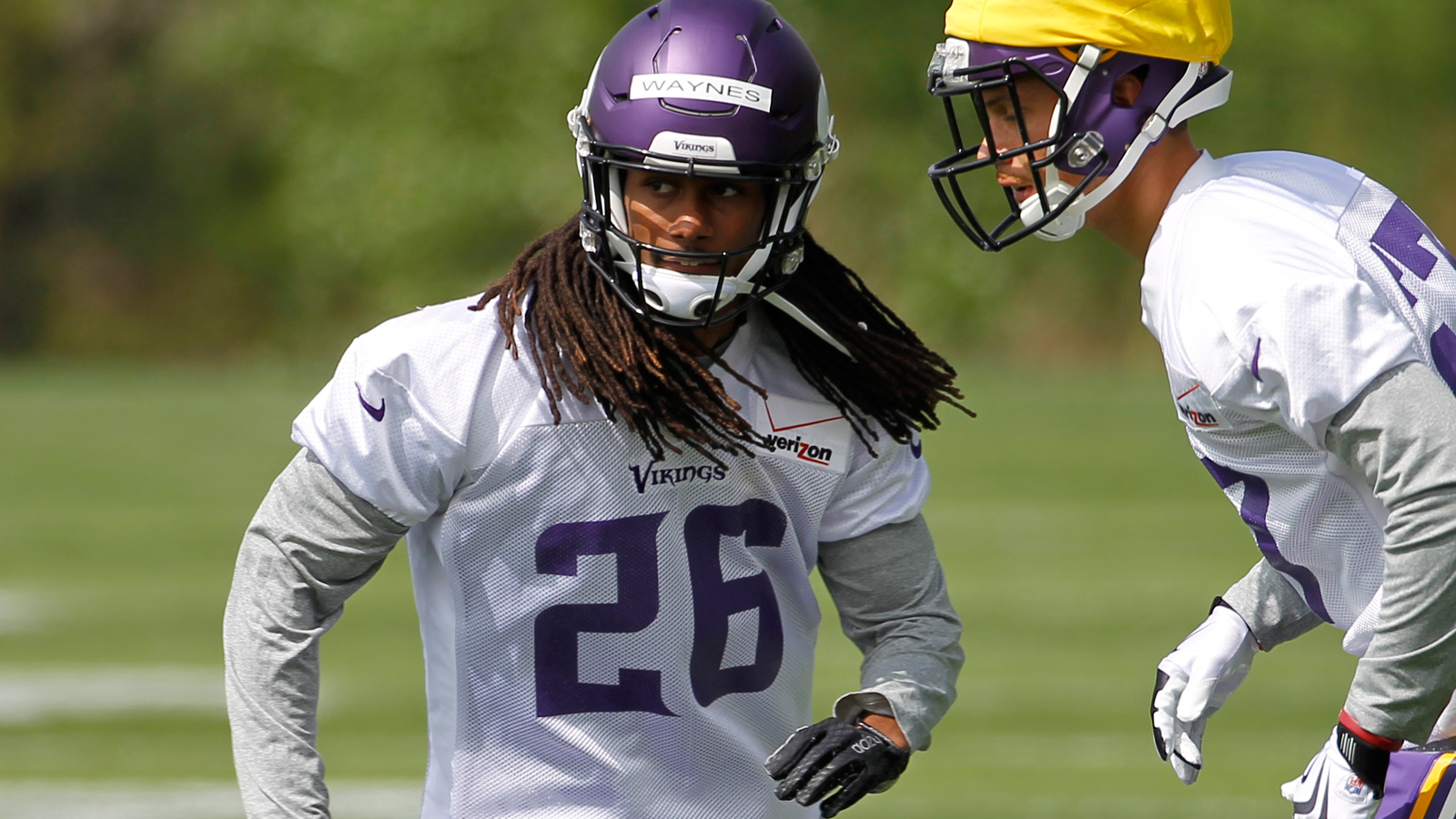 Rookie cornerback Trae Waynes has a bright future ahead of him with the Minnesota Vikings, but the 11th-overall pick in the 2015 NFL draft is not entitled to a starting job. Head coach Mike Zimmer is making Waynes work for the first-team reps, according to ESPN's Ben Goessling.
Waynes worked with the second team during OTA workouts this week, Goessling reports, as the Vikings tried him out in a couple different roles. While his frame and skill set scream outside cornerback, experience in the slot will provide Waynes with a full understanding of the defense.
"He's still thinking, the alignments and a lot of detail stuff that he's got to continue to improve at and there's a lot of things he has to work at, but he is very sincere about trying to get better every day," Zimmer told ESPN. "He's kind of a quiet kid. Kind of like [quarterback] Teddy [Bridgewater] was last year; the more comfortable he gets, the more assertive he will be in a lot of different ways."
Waynes is a likely candidate to win the starting job at left cornerback, opposite Xavier Rhodes. The highly touted rookie will have to earn that role, though.
"He's got work to do, like all young guys do, like all of the guys do," Zimmer said. "He shows flashes of really good stuff."
(h/t ESPN)
Photo Credit: AP Photo/Ann Heisenfelt