Mike Zimmer at Minnesota Vikings practice with right eye covered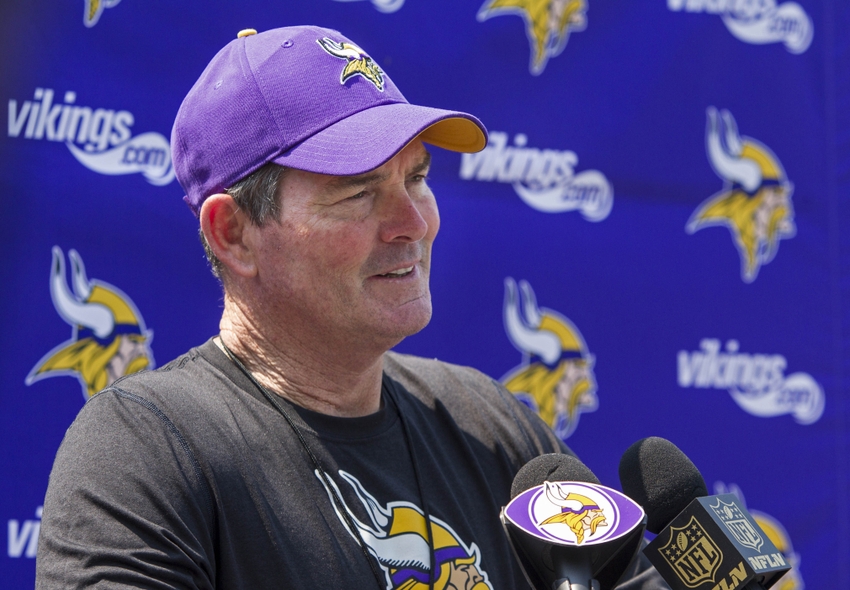 Mike Zimmer is at Minnesota Vikings practice laying down the law once again, only this time he's doing so with his right eye covered by a bandage.
There have been some real tough guys to wear an eye patch. Snake Plissken, Nick Fury, Rooster Cogburn, and many other great characters from film and television have been strong, hard-nosed people with the use of only one eye. For now, Minnesota Vikings head coach Mike Zimmer can be added to that list.
After missing some time with the team, including the week 13 game against the Dallas Cowboys following emergency surgery on his right eye, general manager Rick Spielman announced that Zimmer would be returning to the team in a coaching capacity.
A photo of head coach Mike Zimmer from Minnesota Vikings practice with his eye covered was shared on Twitter by Star Tribune and 1500 ESPN's Andrew Krammer. Check out that image here:
There is a lot of great news to come of this situation. Not only is Mike Zimmer healing quickly enough that he is able to return to work, but he will also be available to be on the sidelines for the team's week 14 game against the Jacksonville Jaguars.
Just look at this face in a tweet from HangTime w/ J&J . That is the face of a someone you don't want to be on the bad side of!
Zimmer is scheduled to talk to the media tomorrow about his situation, last week's game, and the upcoming week 14 contest. More information regarding his condition and status with the team should be available then.
It is great to see Mike Zimmer back with the team. Knowing his passion for football and know much he believes in this current group of guys, he likely is happy to be back with them as well. But the most important thing is a full recovery, so try to keep it cool, Zimmer. Please.
This article originally appeared on