Mike Wallace sets sail on 95-yard touchdown (Video)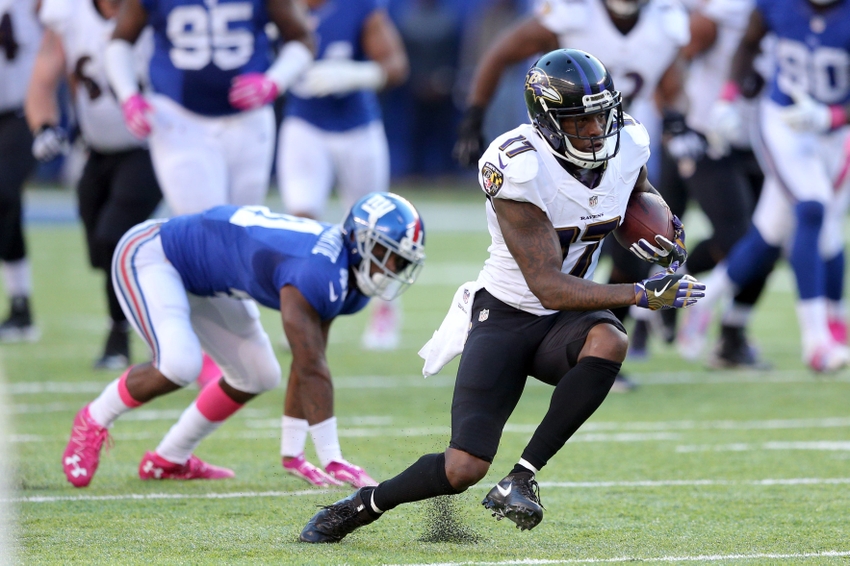 The Baltimore Ravens took an early 7-0 lead over the Pittsburgh Steelers on this 95-yard touchdown pass form Joe Flacco to Mike Wallace.
Baltimore is trying to get back into the AFC North race and has a great chance to do so with the first-place Pittsburgh Steelers visiting on Sunday. While the game has not been pretty for the most part, Baltimore struck first on a beautiful 95-yard catch and carry by Mike Wallace.
Wallace caught the ball on a middle slant and then broke up the field. Steelers safety Mike Mitchell was able to get his hands on Wallace but could not bring down the ex-Pittsburgh star, allowing him to get off to the races.
For the Ravens, they need these types of plays. Baltimore is not a good offense and it has been a season-long struggle to maintain any kind of drives. The Ravens brought Wallace in as a free agent after the Minnesota Vikings released him following last season, mostly because of his ability to stretch the field.
If the Ravens are able to bear the Steelers, it would put them at 4-4 and technically in first place over Pittsburgh. The Steelers would also be 4-4, but would lose the tiebreaker.
This article originally appeared on