Mike Mularkey thinks he knows who will start for Minnesota Vikings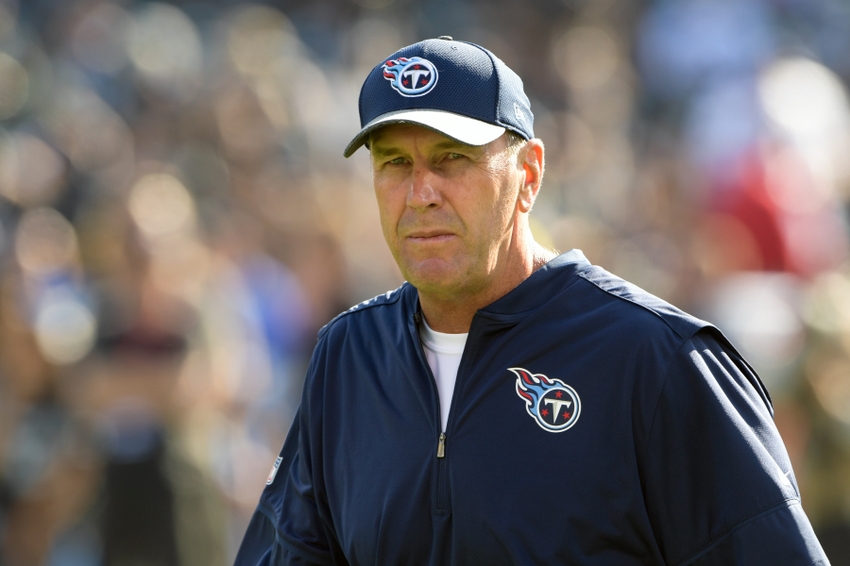 The Minnesota Vikings may not announce a starting quarterback until Sunday, but Tennessee Titans head coach Mike Mularkey has an idea who to expect.
In an attempt to maintain some sort of competitive advantage, Minnesota Vikings head coach Mike Zimmer has been predictably non-committal about who will start under center Sunday against the Tennessee Titans.
Zimmer went a step further on Wednesday, telling reporters he won't publicly name a starting quarterback before game time.
Titans' head coach Mike Mularkey also spoke to reporters on Wednesday. He clearly isn't buying any attempt by the Vikings to conceal their starting quarterback.
Titans coach Mike Mularkey said again on Wednesday he expects Sam Bradford will start for the Vikings. Why? "The… https://t.co/hgokSkx5hC

— Ben Goessling (@GoesslingESPN) September 7, 2016
After Teddy Bridgewater's season-ending injury last week, the Minnesota Vikings acquired Sam Bradford from the Philadelphia Eagles over the weekend. Much is being made of Bradford being able to learn a new offense so close to Week 1, and the Vikings listed Shaun Hill as their No.1 quarterback on an "unofficial" depth chart earlier this week.
Mularkey cited the two draft picks (first-round and fourth-round) Minnesota gave up to acquire Bradford, and he is not too far out on a limb. Mularkey also added some other thoughts about Bradford.
"The number of starts [he's had], he's a very intelligent quarterback, he's faced this defense before," Mularkey said, via Ben Goessling of ESPN.com. "They wouldn't give up a [No.] 1 and a [No.] 4 to have him sit very long. He's had a very good preseason – really, both the quarterbacks had good preseasons.

"I would anticipate [Bradford starts], and if he doesn't, it's not going to change how we prepare."
Regardless of who is under center, the Vikings should have a run-heavy game plan centered around Adrian Peterson on Sunday. Playing two quarterbacks in the same game is generally forced by an injury, but it would not be surprising if Hill starts, plays relatively poorly and eventually gives way to Bradford.
This article originally appeared on