Mike Evans protested Donald Trump during national anthem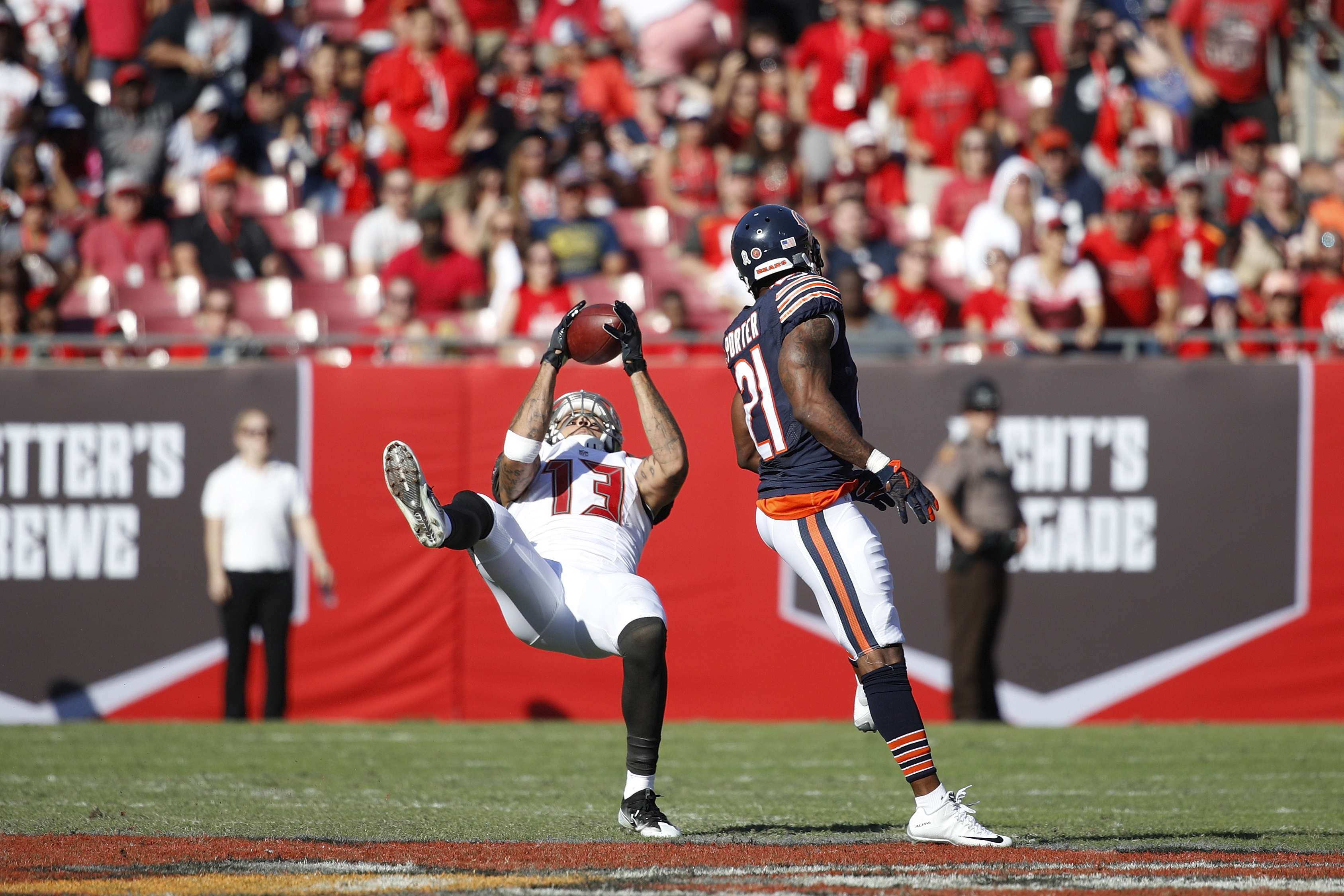 National anthem protests have been common in the NFL this season, and Tampa Bay Buccaneers wide receiver Mike Evans joined in on Sunday.
San Francisco 49ers quarterback Colin Kaepernick started the trend of players kneeling during the national anthem this preseason, as a call for change in the United States. Most of the attention on those who choose to kneel or sit during the anthem has gone away, but Tampa Bay Buccaneers wide receiver Mike Evans did it before Sunday's game for a new reason.
When he was asked in the post-game locker room why he did not rise for the national anthem, here's some of what Evans had to say (via Joe Bucs Fan.com).
"I don't want to, you know, disrespect the veterans or anything," Evans said. "The men and women who serve this country, I'm forever indebted to them. But the things that's been going on in America lately, I'm not going to stand for that. When Ashton Kutcher comes out and says we've been punked, then I'll stand again. But I won't stand anymore."
"If this happens, then America's not right right now," Evans said. "I said this a long time ago. When [Donald Trump] ran, I thought it was a joke, and the joke continues.

"I'm not a political person that much, but I got common sense. And I know when something's not right."
Evans added he will continue to kneel for the national anthem for "as long as he (Trump) is the president-elect." I suppose that leaves Evans an opening to start standing for the national anthem again once Trump is sworn in as president, so it's likely he at least continues to kneel for the rest of this season.
Evans was mostly invisible during Sunday's game, with four catches for 66 yards, and if not for a 39-yard catch after Jameis Winston seemed to avoid the entire Chicago Bears' front-seven Evans would have contributed even less to Tampa Bay's decisive 36-10 win. But no one will be talking about much of anything on the field related to the Buccaneers on Sunday night, as Evans' protest has now become the talking point.
More from FanSided
This article originally appeared on