Midseason Grade For Washington Redskins QB Kirk Cousins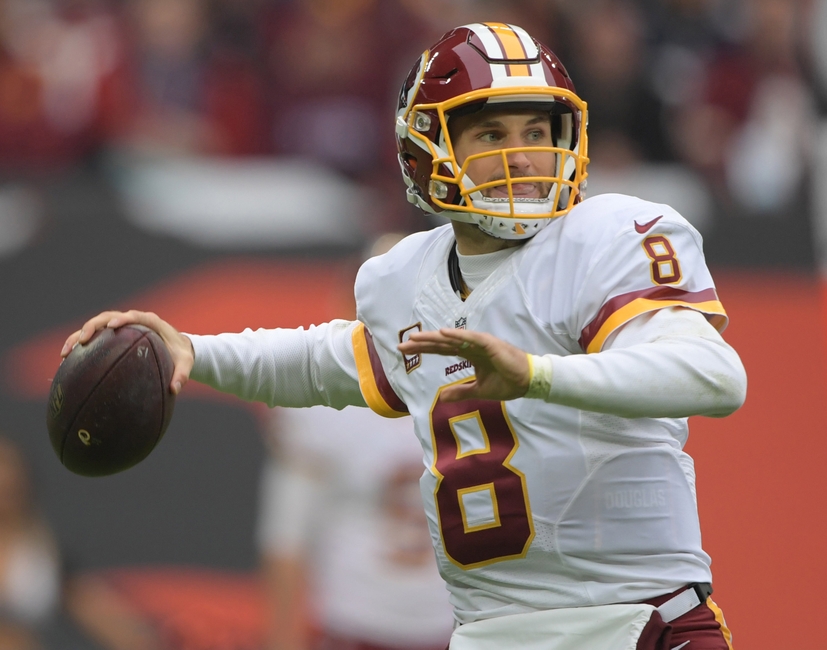 Kirk Cousins has been part of the reason for Washington's success of late. What is his midseason grade?
The 2016 season did not get off to a good start for Kirk Cousins. The quarterback was entering his second year as the starter for the Washington Redskins, but it would be the first year where he was the undisputed best option. Many expected Cousins to improve upon his 2015 performance and become one of the more solid quarterbacks in the league. After all, he had led the team to the playoffs, and he was only going to get better with a full offseason of preparation, right?
Well, not exactly. In the first couple of games of the season, Cousins struggled immensely. The team was blown out by the Pittsburgh Steelers, and then proceeded to lose to the Dallas Cowboys. The loss to the Cowboys was absolutely Cousins' fault. He overthrew a couple of passes that would have been easy touchdowns, and then underthrew another that could have been a score. To seal the team's fate, Cousins made an ill-advised throw in the red zone that resulted in a Cowboys interception. That gave the Cowboys momentum and allowed them to win the tight battle.
At that time, there were rumblings of unrest in the locker room. There were reports that some players would prefer Colt McCoy to start over Cousins. They thought that he would play with more poise. To Cousins' credit, he took all of this criticism in stride, and was able to turn things around.
The Redskins won their next four games, and Cousins got marginally better as time went on. Then, by the second month of the season he was able to settle into a groove. Since Week 4, Cousins has completed 69 percent of his passes for 1,465 yards, nine touchdowns, and just four interceptions. He has looked much sharper over that span, and has avoided making too many debilitating mistakes. However, some of his picks, notably the Week 6 pick six by Malcolm Jenkins, have been ugly. He will need to focus on that moving forward.
Still, without Cousins' improved play, the Redskins offense would likely have more issues. They have failed to establish a consistent running game, but that has not seemed to bother him. He goes out every week and does his job. He gives the team a chance to win.
In addition to that, Cousins has been one of the team captains and has done a great job of helping to motivate the team. He is a great leader who does not make too many waves in the media. The team cannot ask for much more than that.
Despite the early season struggles, Cousins' 2016 campaign has been mostly a success. He has led the team to a winning record to start the season at 4-3-1. He has not had a perfect season, but the team cannot ask for him to do much more. They are competitive with him at the help, and that is what counts.
Cousins' Midseason Grade: B
This article originally appeared on