Mid-Season NFL Coaching Review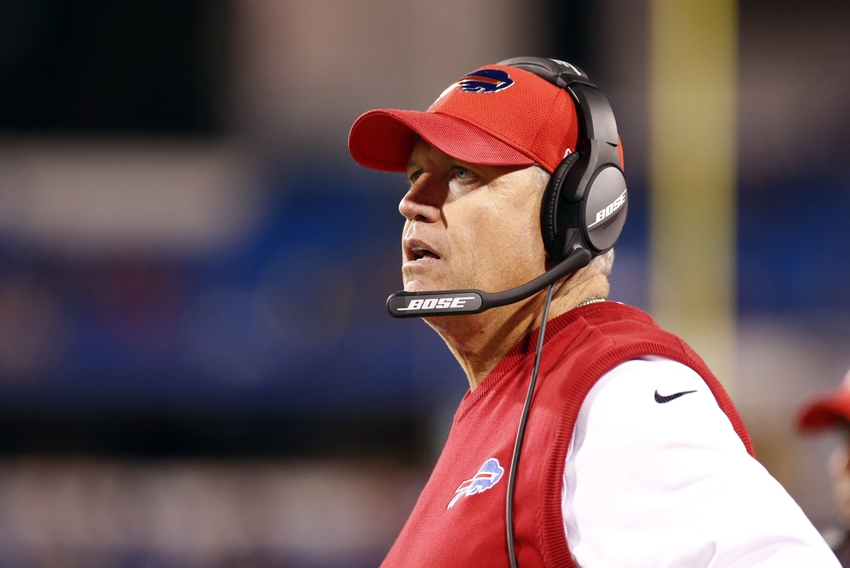 Not many can handle the stress of being an NFL head coach. And even less and hold onto one of these 32 jobs.
At least one NFL head coach is on the way out!
We've reached the halfway point in the NFL season. Soon, teams with losing records will start to take a hard look at what they're doing. Every year, head coaches get replaced, whether during the season or at the season's end. Now is a good time to check in on the head coaches most likely to be fired.
Coaches on the Hot Seat
Gus Bradley, Jacksonville Jaguars
Gus Bradley has been the head coach of the Jaguars since 2013. In that time, he has had a shockingly bad 14-41 record. In past years, this was overlooked because he was the head coach of a talent-lacking Jaguars team. However, expectations were higher this year, and many predicted that the Jaguars could make a playoff run this year. Instead, the Jaguars have just a 2-5 record. The only thing preventing Bradley from being fired is Jaguars owner Shad Khan, who has said that Bradley will not be canned.
Mike McCoy, San Diego Chargers
The Chargers are an incredibly fun team to watch. They always keep a game close and often put up a lot of points. Their franchise quarterback, Philip Rivers, is aging. In three and a half years, McCoy has had just one playoff berth and a losing record overall. This season, the Chargers have been unable to seal the deal at the end of many games, and they are 3-4. If the Chargers remain at the bottom of their division, McCoy will likely lose his job.
Jeff Fischer, Los Angeles Rams
The Rams have been playing with a heaping spoonful of mediocrity this season, and a 3-4. Many believe that Fischer should be starting rookie Jared Goff, the top pick in the 2016 NFL Draft, under center. Instead, Fischer has been playing Case Keenum at the quarterback position, and the Rams average just 17.1 points per game. Next year, the Rams may want a new coach to go along with their new starting quarterback (assuming Goff gets the nod) and their (relatively) new city.
Todd Bowles, New York Jets
If the Jets fire Bowles, it will be a result of his mishandling of the quarterback situation. Since Bowles joined the Jets, their starting quarterback was punched in the face and his replacement then played well but couldn't lead them to the playoffs. They then gave a large contract to that quarterback, who played horribly, and the original starting quarterback replaced him, but got injured almost immediately. Meanwhile, Bowles has been unable to develop young quarterbacks Bryce Petty and Christian Hackenberg, both of whom remain on the bench while Fitzpatrick throws to the wrong team.
Chuck Pagano, Indianapolis Colts
A few years ago, Pagano won the Coach of the Year Award (along with Bruce Arians) and the Colts looked like a rising dynasty. Now, the Colts struggle to get above .500, and their team seems unable to produce. The blame likely belongs more on General Manager Ryan Grigson than on Pagano, but if Grigson is fired, his replacement may want to bring in his own guy at head coach.
Hue Jackson, Cleveland Browns
It's true that the Browns have the lowest record in the league. The Browns also have a reputation of firing a coach after one or two years. However, I doubt that the Browns will do that this year. Their record may be 0-8, but the Browns have a talent-filled roster, and for the Browns to be able to turn it around, they need stability. But from a PR perspective, if the Browns have the first overall pick (plus another first), then a new head coach will symbolize a fresh start, which may keep the fans interested. And in a city with the Cavaliers and Browns, keeping fan interest is key.
Mike Mularkey, Tennessee Titans
Interim head coaches who get hired usually don't work out. Even worse, Mularkey failed twice before as a head coach, and then went 2-7 as an interim head coach last year. Though he arguably already exceeds expectations this season with 4 wins, he has a good chance of being fired because he simply isn't a great head coach.
The Long Shot: Marvin Lewis, Cincinnati Bengals
The only person who has been head coach of their team for longer than Lewis is Bill Belichick. Lewis has been the Bengals' head coach since 2003, and has had a good record and 7 playoff appearances. But with a very good Bengals roster, anything short of the playoffs could mean the end for Lewis. This becomes increasingly likely if the troublemakers on Cincinnati (by that I mean Vontaze Burfict) continue their antics in a way which costs the Bengals critical games. It's unlikely for Lewis to be fired, but there's a chance.
Other Hot Seat Candidates
John Fox, Chicago Bears
Chip Kelly, San Francisco 49ers
Rex Ryan, Buffalo Bills
Jim Caldwell, Detroit Lions
Dirk Koetter, Tampa Bay Buccaneers
More from With the First Pick
This article originally appeared on