Michael Irvin Wants Cowboys to Lose on Thanksgiving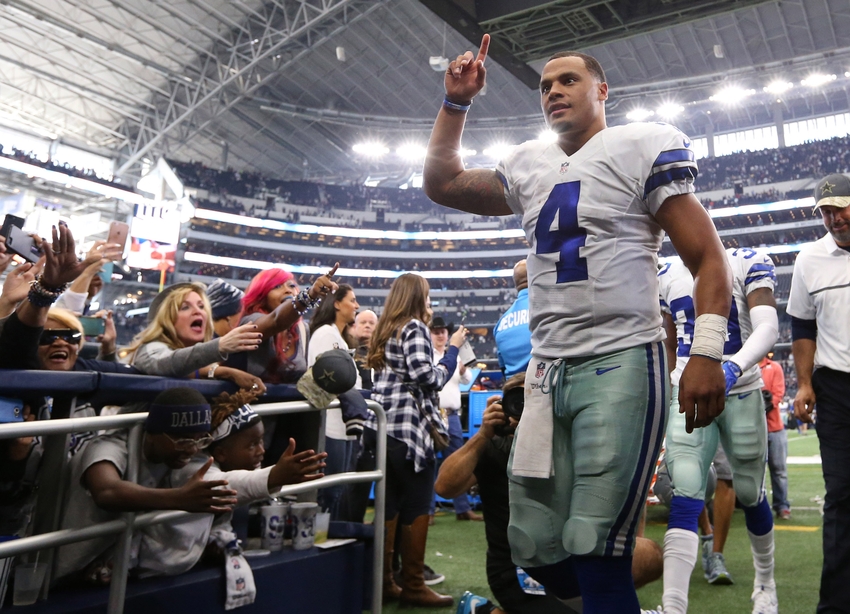 Set to take on the Washington Redskins on Thanksgiving Day, Dallas Cowboys legend Michael Irvin does not want the team to notch their 10th victory.
Many have picked apart the Dallas Cowboys 9-1 record, citing an easy schedule as the reason for the team's ability to pile up wins. However, the Cowboys have shown tremendous resiliency throughout the season. Dak Prescott stepped into Tony Romo's shoes perfectly, and Romo unselfishly yielded the starting job to the future of the franchise. Meanwhile, the defense has stood tall despite major questions, and the Cowboys have won several tough games, including a memorable Week 10 contest against the Pittsburgh Steelers.
The rival Washington Redskins tore up the Green Bay Packers on Sunday Night Football last week, and they have a more than respectable record at 6-3-1. That said, Washington is clearly the underdog against Dallas in their Thanksgiving Day game. But that hasn't stopped Cowboys legendary wide receiver Michael Irvin from weighing in on why he would like to see Dallas lose.
Here's Irvin's reasoning, as explained on 105.3 The Fan (quote from The Dallas Morning News):
"You search yourself less in victory. We search ourselves deeply in defeat, because it hurts so much we want to make sure it never happens again. Victory, I look at with an overarching eye: Whatever happened, it worked. I want a searching of ourselves one time before the playoffs. 14-2 is a great record."
I can see the rationale behind this statement, but I'm not sure the Cowboys are in need of soul-searching. The likes of Jason Garrett, Jason Witten, and Prescott seem like well-grounded leaders on this team and I doubt they are taking any opponents lightly.
Maybe losing an out-of-conference game as a soul-searching loss could be fine, but it's never good to drop a game to a division rival. The Redskins are a couple of games behind the Cowboys in the NFC East, but no wins are insurmountable. You need to pile up as many wins as you can, because you just never know what will happen later on in the season.
Irvin is worried the Cowboys will forget the awful feeling of defeat if they don't lose a tough game, and that's a good perspective from a former player to keep in mind. I'm just not worried about this being a problem for the Cowboys, though, and today's game against Washington is just too important for a former Cowboys star to hope for a loss.
This article originally appeared on