Miami Dolphins win streak ends with blowout loss to Ravens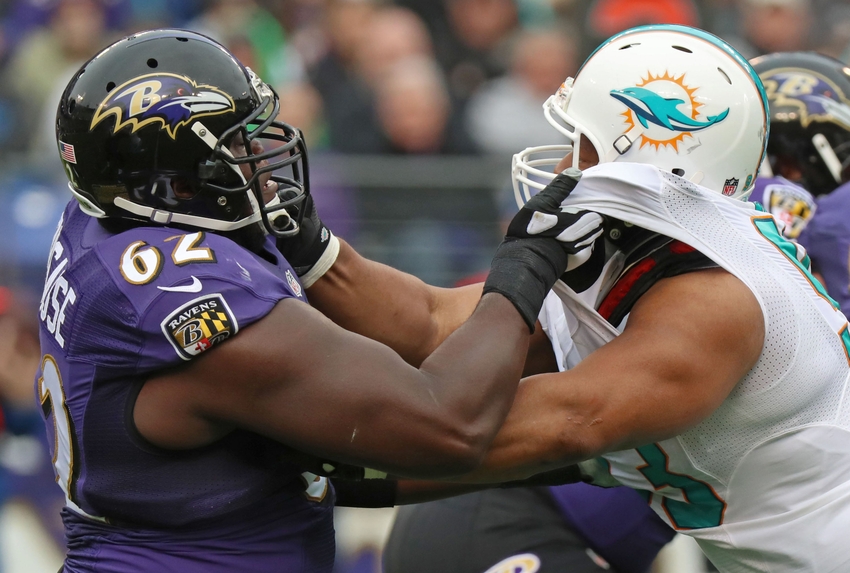 The Miami Dolphins should be feeling a little deja vu right now after yet another loss to the Baltimore Ravens ends not only their six game winning streak but seriously puts in jeopardy a chance for the post-season.
The Ravens jumped out to an early start with a 14-0 lead after the first quarter. The Dolphins defense could not adjust in the first half to the Ravens quick hit offense that continually abused the Dolphins secondary and exploiting Miami's inability to cover the middle of the field.
Offensively Miami drove the ball well enough but their drives stalled as they relied more on gimmick plays than the ground and pound that seemed to work well early on. The loss brings back to Earth many faithful fans who saw more of the Dolphins team that took the field in the first five weeks of the season.
With the loss, Miami loses their 6th seed wild-card status and will now once again need help from others if they wish to make the post-season.
The 2nd half wasn't much better as Ryan Tannehill was picked off twice, once in the red-zone. Miami did however play a team game. All three aspects of the team played horribly. The Ravens with 9:00 minutes left in the game pulled quarterback Joe Flacco in favor of Matt Barkley. He led a scoring drive after a Tannehill INT.
The loss will go down as one of Miami's biggest lopsided games. The Ravens put up 38 on Miami's lackluster defense and the Dolphins couldn't generate much offense after driving well in the first half.
The Dolphins will need to go back to the drawing board and get ready for a tough Arizona Cardinal team who is playing below expectations. It will be an almost must-win game if the Dolphins want any chance of playing into the 2nd weekend of January.
Today however, the Dolphins simply got pushed around on both sides of the ball and their December issues will continue at least for one week.
More from Phin Phanatic
This article originally appeared on